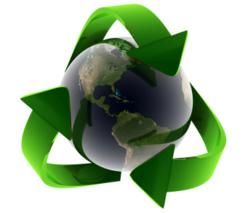 Raleigh, NC (PRWEB) May 31, 2013
Imaginovation's development as an innovative Raleigh web design and custom software company has proven its growth and stability in the corporate world by signing TeleCycle to improve its online presence. TeleCycle selected Imaginovation because of their creative and technical skill set, and their understanding of the TeleCycle vision. After a few weeks of the web design vendor selection process, Imaginovation proved that they were worthy to TeleCycle, not only from their expertise and strong portfolio, but from presenting a very good proposal, and solid work ethic and tenacity to impress the high-level executives.
As one of the leaders in the industry, and entering its 7th year of providing environmental solutions to the telecommunications marketplace, TeleCycle delivers a wide range of services such as forward and reverse logistics, installation, decommissioning, asset management, environmental, and software solutions. TeleCycle has a global footprint supporting its projects around the world. They are currently engaged in projects within all the tier 1 carriers in the USA. In addition, they are also involved with several of the large PMO's providing solutions in support of network build outs.
Upon the requirement gathering phase of the project, this Raleigh website design and development company demonstrated nothing less than an original approach to the TeleCycle team. Imaginovation understood that the environmental solutions company wanted to portray a very corporate and professional user interface. Nonetheless, Imaginovation offered their creative and intuitive insights for a user-friendly navigation and content layout, typography (i.e. fonts, textures, colors), and most importantly responsive design. Responsive design was a critical component that Imaginovation offered to them, which is the ability for the website to cater to all mobile devices. These factors would ensure that TeleCycle's online presence would set the benchmark in their industry.
The new TeleCycle website is still in progress; however check back in mid-July to view the completed revamp. In the meantime, checkout their current website at http://www.telecycle.com.