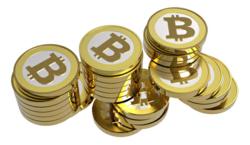 ForexMinute, known to provide the very current financial news, was the first one to update traders with this announcement made by Anyoption™
London, UK (PRWEB) May 31, 2013
ForexMinute, a rapidly emerging forex news portal, recently updated its visitors and traders with the Anyoption™ new Binary Options Bitcoins feature. The forex broker has recently released this new feature by analyzing the continuously mounting demand of Bitcoins.
ForexMinute, known to provide the very current financial news, was the first one to update traders with this announcement made by Anyoption™. The news portal also presented a whole spectrum of Bitcoins, for which Anyoption has incidentally decided to introduce bitcoin derivative trading services.
"It has to do with the volatility of Bitcoins", says a spokesperson and an anonymous bitcoin expert at ForexMinute, "Anyoption™ aims at reducing the risk involved around Bitcoins, because the currency has seen either a sky rocketing success or a gravity loving downfall. It has thus become too risky for traders to invest into it."
He finishes, "With binary options bitcoins, traders are presented with a less risky and more substantial trading option with bitcoins. Just like in traditional binary options, traders just have to make a prediction whether the Bitcoin prices will go up or down at the expiration time. If the prediction is correct, they make the same amount. If not, they lose some."
ForexMinute has also provided a complete nutshell review of Anyoption in case one needs to know more about its reliability as forex broker. The review can be read from the portal's binary options brokers review section.
About ForexMinute:
ForexMinute is the world's leading forex news website, providing investors all the required tools to become a top class forex trader. The ForexMinute.com team offers global investors an array of resources, including financial news by the minute, fundamental analysis, technical analysis, forex tools and much more. The aim of ForexMinute is to provide investors the leading forex education tools, so they can visit their leading forex portal whenever it suits them.
For more information, visit http://www.forexminute.com or call +1 800 758 5780
You can have the ForexMinute newsletter delivered to you each trading day. Simply sign up today. You will be kept up to date on the latest market action. It's free and simple -http://www.forexminute.com/newsletter.