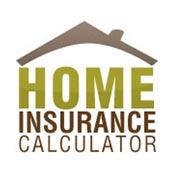 Surprising is that many of these top claims are not necessarily covered by standard policies
New York, NY (PRWEB) May 31, 2013
The element water alone caused recently damages of well over over 18 billion in the aftermath of superstorm Sandy (HomeInsuranceCalculator.info reported). But also fire, hail or wind appear every year on the top of claim lists.
A new guide by HomeInsuranceCalculator.info lists the top claims and explains consumers how to protect themselves.
The top list concludes a series of 6 consumer guides to home insurance and can be accessed here:
http://www.homeinsurancecalculator.info/the-most-common-homeowners-insurance-claims-and-how-to-protect-yourself/
"Surprising is that many of these top claims are not necessarily covered by standard policies" explains project manager Steven. "It is important for homeowners to make sure they have the right coverage options to guard against an unpleasant surprise in the case of an incident".
Each claim type is linked to a detailed guide on the matter and explains the appropriate coverage options.
About HomeInsuranceCalculator.info
HomeInsuranceCalculator.info is a free informational portal for American Home and Renter insurance quotes, information and news. The editorial team is assembled by licensed insurance agents and experts, backed up by digital publishing veterans. A partnership with a major insurance technology provider delivers relevant local offers to home insurance buyers from all states of the US.