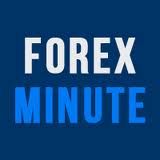 ForexMinute, through its social networking pages aims to target a larger audience, as most of the investors constantly keep on traveling from one place to another
London, UK (PRWEB) May 31, 2013
ForexMinute, a renowned online Forex newsletter portal, has expanded its area of broadcasting the latest Forex market news by including social networking pages. Now, more and more traders/visitors may stay updated regarding the latest news and updates from the Forex market through ForexMinute's social networking pages like Facebook, Twitter.
ForexMinute, through its social networking pages aims to target a larger audience, as most of the investors constantly keep on traveling from one place to another. This move is seen beneficial for traders and general visitors interested to know about the Forex market. The investors will get the latest feeds from just following or liking the social network pages of this company.
Also, ForexMinute forecasts the possibilities of trends that influence the market. With easy and regular access to social networks like Facebook, Twitter, Google Plus, YouTube, LinkedIn, amongst others, traders get updates about current trends of the financial markets and can obtain handy information.
The company aims at providing the best and in-depth analysis of the latest happenings to the customers which will help them in investing in this volatile market. It is well known fact that investing in this volatile market is not a child's play, even the expert investors need the latest unbiased updates and news from reliable Forex broker reviews and other sources. ForexMinute acknowledges this fact and comply with the facts with adherence, giving nothing but the most reliable news to visitors.
Also, ForexMinute shares the market trends and updates through ForexMinute television. Apart from the social pages, ForexMinute has also introduced a new Forex blog to publish valuable posts and create an environment of discussion and debates over various matters of the financial markets. With ForexMinute blog, visitors and traders can create a valuable communication with other traders and Forex experts around the world.
About ForexMinute:
ForexMinute is the world's leading Forex news website, providing investors all the required tools to become a top class Forex trader. The ForexMinute.com team offers global investors an array of resources, including financial news by the minute, Forex brokers' reviews, fundamental analysis, technical analysis, Forex tools and much more. The aim of ForexMinute is to provide investors the leading Forex education tools, so they can visit their leading Forex portal whenever it suits them.
For more information, visit http://www.forexminute.com.