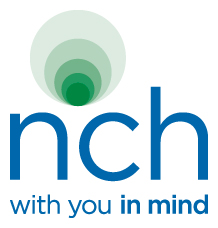 Hypnotherapy can be used to tackle a whole host of issues and particularly matters with the mind which makes it effective in dealing with mild mental health conditions
(PRWEB UK) 31 May 2013
According to The Guardian, women are 40 per cent more likely than men to develop mental health conditions. The research, carried out by experts at Oxford University looked at developed countries throughout the world including the UK, US, parts of Europe, Australia and New Zealand. Research also suggested that women were 75 per cent more likely to report suffering from depression and around 60 per cent more likely to report an eating disorder. Men, however, were more prone to substance misuse disorders despite mental health disorders being more common in women.
There are various ways to treat mental health disorders in both men and women depending on the seriousness of the mental health disorder. One way to control anxiety and depression is by using techniques acquired in hypnotherapy. This teaches the client to understand the trigger of anxiety or depression and control it with breathing and mental exercises. These methods can be learned and developed through a series of hypnotherapy sessions.
In order to find a qualified and professional hypnotist who can deal with such issues it is necessary to use a hypnotherapist directory such as the National Council for Hypnotherapy. This lists details contact information for hypnotists throughout the British Isles who can help with a range of issues including smoking, panic attacks, habits, phobias and weight. A representative explained, 'Hypnotherapy can be used to tackle a whole host of issues and particularly matters with the mind which makes it effective in dealing with mild mental health conditions.'
The National Council for Hypnotherapy continues to follow health related news.
NCH represents over 1800 hypnotherapy professionals within the UK and is committed to ensuring the highest possible professional standards amongst our members. Those looking for help with smoking, weight, anxiety, panic attacks, habits and phobias may be helped by local NCH accredited therapists, look for the NCH seal of approval on their websites. As one of the largest registers of independent Hypnotherapists, the National Council for Hypnotherapy (NCH) is actively involved with the Complementary and Natural Healthcare Council (CNHC) and strives to develop standards for the benefit of the profession, now and into the future.