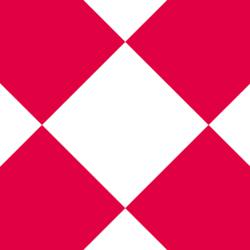 In a startling leap up the rankings, Beijing has moved from 25th to 12th place, increasing the likelihood of the Chinese capital entering the top ten this year.
London, United Kingdom (PRWEB UK) 31 May 2013
Offices in the leading cities of Asia have risen rapidly up the rankings of global office rents in the last five years, according to research from Knight Frank.
Hong Kong now has the most expensive office rents in the world and is joined in the Top 20 office locations by Singapore and Beijing. The Chinese capital has been the biggest riser in the last five years, moving from 25th place in 2007 to 12 in 2012.
London's West End is in second place, falling from the first place it occupied in 2007, with Moscow third, Tokyo fourth and Paris fifth, as the traditional business centres retain their global status despite the recession.
Tony Nicholas, Head of Knight Frank's Global Corporate Services, said: "In a startling leap up the rankings, Beijing has moved from 25th to 12th place, increasing the likelihood of the Chinese capital entering the top ten this year. Singapore has also continued its inexorable rise among the leading global office markets.
"London's West End and Paris confirmed their positions as perennial locations in the global economy hanging on to second and fifth places. The West End has a hefty lead over Moscow in third place so it is unlikely to be overtaken in the next study. In fact, with a vacancy rate of 5.6%, we expect further growth in famous postcodes such as Mayfair and St James, so London might close the gap on Hong Kong in 2013."
Knight Frank's forecasts predict further growth in rents among China's leading cities but sees potential in the German office market where it looks competitively priced with only one city (Frankfurt) in the Top 20.
North America's cities performed well in 2012, with San Francisco moving up 6 spaces from 2011 to 2012 with growth driven by technology companies; Manhattan also saw improvement, jumping five places to 10th place.
"The overall picture on global rents is mixed, growth in Beijing and Manhattan, little change in London and Frankfurt," explained Tony Nicholas. "Global corporations in 2012 were anxious to avoid unnecessary expenditure, which meant less office moves and hard discussions on rents. In 2013, a recovering global economy, and constrained development activity in most major cities will result in more relocations."
Other performances of note include Geneva, which saw its position elevated by 9 places in the last five years in part because of the inflationary effect of the strong Swiss Franc, and Perth, which sits at the heart of Australia's raw materials boom.
View Knight Frank's Global Offices League Table.
ENDS
Notes to Editors
Knight Frank LLP is the leading independent global property consultancy. Headquartered in London, Knight Frank and together with its New York-based global alliance partner, Newmark Grubb Knight Frank, operate from over 370 offices, in 43 countries, across six continents and has over 13,000 employees. The Group advises clients ranging from individual owners and buyers to major developers, investors and corporate tenants. For further information about the Company, please visit http://www.knightfrank.com.