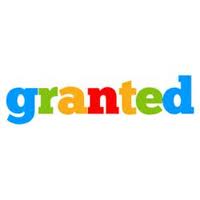 'Granted's engineers spent months addressing every possible way to make the job search process faster, more efficient, and more tailored to each user's preferences.
Pasadena, CA (PRWEB) May 31, 2013
As the labor market continues to strengthen and hiring picks up, staying informed of all opportunities in the job market becomes crucial for job seekers. Granted.com, a job aggregation website, recently launched a new layout designed specifically with the job seeker in mind.
The new redesign is aimed at making Granted even more user-friendly and functional for job-seekers. With a faster page speed and new layout, users are now able to view and access more jobs at a time. Rather than wasting time browsing through search results that are irrelevant or too broad, users will quickly be able to identify jobs that meet their specific criteria based on job title, category, location, and company. Users who do not create accounts can still access job openings, but will miss out on many of the member-only features of the site.
Signing up for an account on Granted is a free and easy process. While all users can browse and apply for jobs on the site, account-holders have the additional perk of being able to save up to ten resumes and cover letters on the site, as well as any additional supplementary materials, such as writing samples or letters of recommendation. By being able to save all application materials in one place, job-seekers are saved the hassle of scrambling to find all the necessary attachments each time they apply for a job. In addition, members can set up an unlimited number of job alerts that meet their specific requirements.
A new company profile section is also in the works, which will allow users to seamlessly transition from browsing job listings to gathering more information about prospective employers they are interested in. The decision to join a company is a potentially life-altering one, particularly when it involves leaving a current position or even changing careers. By putting detailed company profiles alongside job openings, Granted helps its users stay as informed as possible so that they can take appropriate action when a better job opportunity comes along.
Collectively, the new changes mean that Granted is now an even more streamlined user experience, ensuring that job-seekers will be able to search for jobs more effectively and with parameters more precisely tailored to their needs. With the labor market showing signs of life, professionals will now be well positioned to tackle changes.
"We are excited to see how the new launch of Granted will better equip users in their job searches," said Harrison Barnes, CEO of Granted. "Our engineers intentionally approached the redesign from the perspective of how they could improve the user experience for job-seekers. They spent months addressing every possible way to make the job search process more attuned to each user's search preferences. At its heart, Granted utilizes research-based technology to collect information on every available position in the world. Now that information will be readily available for users in an even more intuitive and functional way."