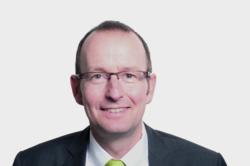 "8MAN allows clients to quickly see at a granular level, an audit of who has access to what and provides a great insight into the current state of Active Directory," said Neil Coughlan, OCG UK Managing Director.
London (PRWEB UK) 31 May 2013
The UK's leading identity and access management solutions provider,Oxford Computer Group (OCG), has joined forces with protected-networks.com, provider of exclusive IAM solution, 8MAN. Together, the companies plan to provide advanced audit capabilities for organizations grappling with access rights management amid growing data and constantly changing permissions structures. OCG and protected-networks.com will jointly showcase their solutions at the upcoming IDM event in London on 19th of June 2013.
For many companies, understanding who has access to what information and whether that access is appropriate to the user's role - and being able to prove it - is fast becoming the main priority. Driven by an ever-increasing list of regulations, risk of fraud and unauthorized access to sensitive information, it is easy to see why access governance is getting board level attention. More often than not, the traditional tools available in the market are time-consuming, costly and complex in nature.
protected-networks' 8MAN addresses this very limitation in the prevalent tools. It gives security professionals a very detailed and accurate overview of access rights in a highly visual way - effectively curtailing internal data breaches. 8MAN's simple user-interface can be easily understood and used by non-technical users as well, thus empowering the data owners.
"8MAN allows clients to quickly see at a granular level, an audit of who has access to what and provides a great insight into the current state of Active Directory," said Neil Coughlan, OCG UK Managing Director. "It complements our existing work in this area and gives additional visibility for Active Directory group structures, NTFS permissions and SharePoint, right down to the individual user level. This provides a quick and simple overview of current access rights structures enabling you to plan and mitigate security risks."
OCG, the Microsoft Partner of the Year for 2013 in Identity and Access, has a long history in identity and access and has worked with many customers to meet their regulatory compliance requirements by analysing who has access to what systems and by implementing solutions to manage user access rights.
"We are excited to be working with OCG UK. They are an established player in the identity and access management space with in-depth understanding of the data security market. Our solution combined with their proven expertise creates a win-win situation for everyone, especially for our customers who can benefit from the unique strengths of 8MAN and OCG's expertise, " said Stephan Brack, CEO of protected-networks.
For a further conversation of how 8MAN and OCG can solve your identity and access needs, come by their stand at the Identity Management Conference at Hotel Russell, London, on June 19th.
About Oxford Computer Group
Oxford Computer Group (OCG) is an IT service company that specializes in Identity and Security with a particular focus on Identity and Access Management, Identity and Access Governance and Service Automation. With 600+ enterprise projects completed and more than 6000 people trained on Microsoft identity and security technologies we have a wealth of expertise, solution components and training courses to offer. Operating from offices in the US, UK, BeNeLux and Germany, OCG is a Microsoft Gold Partner with Identity and Security Solutions, and Learning Solutions competencies. We understand identity and security – benefit from our experience and capability.
About protected-networks.com GmbH
Founded in 2009, protected-networks.com GmbH is global company, headquartered in Berlin, that develops integrated solutions for access rights management of physical and virtual server environments across all business sectors and at public authorities. The solution, 8MAN is an Information Trust Software based on an innovative approach to integrated data security management and offers uniform and automated management of user rights. Clients thereby save cost and time while increasing protection against unauthorized internal access.
Media Contacts:
Julie Wood
Group Marketing Manager, Oxford Computer Group
Email: press(at)oxfordcomputergroup(dot)com
Telephone: 08456 584425
Smriti Dave
International PR
protected-networks.com GmbH
Email: s(dot)dave(at)protected-networks(dot)com
Telephone: +44 (0) 1276 919 989