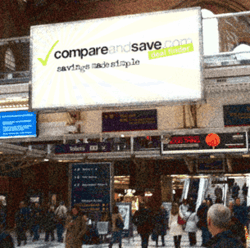 "Nearly half of employers use credit checks when making a hiring decision according to a 2012 survey..."
London, Manchester, Liverpool, Newcastle, Nottingham (PRWEB UK) 31 May 2013
Most people tend to believe that it is only banks and lenders who mainly use credit reports but over the last decade credit card companies have been selling their services to a variety of interested buyers. Experian, one of the big three credit reporting Companies stated in its marketing materials that "Credit information provides insight into an applicant's integrity and responsibility toward his or her financial obligations."
Nearly half of employers use credit checks when making a hiring decision according to a 2012 survey by the Society for Human Resource Management. Some businesses use the checks only to screen for certain positions but the survey found that one in eight does a credit check for every hire. Some jobs however, do require a credit check by law. These jobs can be as teachers, police officers and day care workers.
According to Chi Chi Wu, a staff lawyer at the National Consumer Law Centre in Boston, a credit report says more about a person's economic situation than his or her moral character. "Someone loses their job so they can't pay their bills and now they can't get a job because they can't pay their bills because they lost a job?" Sarah Ludwig, co-director of the Neighbourhood Economic Development Advocacy Project, a New York-based non-profit stated that "Prohibiting the use of credit checks in employment is our number one campaign because it's discriminatory and the last thing we need in a recession is another barrier to employment."
A compareandsave.com spokesperson commented:
"Given the current harsh economic conditions and the ever rising unemployment levels, just maintaining a good credit score is very challenging. Companies now use this credit score to evaluate potential employees, making the implications of bad credit rating to reach unprecedented levels. People have an ever growing challenge ahead that might affect their lives significantly. "
___________________________________________________________________________
compareandsave.com is one of the UK's leading personal finance comparison websites. Based in Colchester, Essex, compareandsave.com has been helping UK consumers get a better deal on credit cards, savings accounts, personal loans and more for over five years.