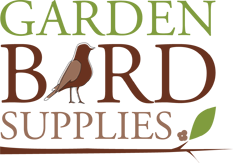 From novices to veterans, Garden Bird Supplies are offering a wealth of opportunities to avid bird lovers this spring
(PRWEB UK) 31 May 2013
Bird lovers across the UK can rejoice! Never has it been easier to buy bird food in bulk. The online bird food retailer, Garden Bird offers one of the widest and most comprehensive ranges of bird food, catering to a huge assortment of garden visitors all year round. Buying in bulk is the most economical way to shop across their range as the price you pay (per kilogram of bird food) is always cheaper when you purchase a larger sack. Combined with orders delivered direct to door shoppers can now enjoy both savings and convenience, with no more lugging heavy bags to the car. Plus their largest sacks of food (25kg) come delivered as 2 x 12.55kg sacks meaning they're easier to handle and offering you real value for money!
Late spring offers gardening enthusiasts a wonderful opportunity to bring avian visitors to their garden, and May is an especially busy month for breeding. Lucky birders might catch a sight of young birds fledging their nests, while it's also the time of year to welcome back the summer birds, including Swallows and Swifts. If you're wondering which bird food is best for particular birds, visiting the official Garden Bird blog will shed some light on these questions. The Garden Bird Feeding Guide, which can be requested online or by phone, can be delivered straight through your letterbox 8 times a year offering a superb resource tapping into bird expert Simon King's seasonal thoughts, detailed product information, all the latest bird news and in-depth guides to matching the right feed to the right bird.
Shoppers can view handy charts to help pick the right bird food for their garden visitors. Their premium range, Ultiva®, is expertly formulated and blended to meet the needs of a wide variety of garden birds. For birders looking to attract Tits, Finches, or woodland birds like Great Spotted Woodpeckers and Nuthatches, Ultiva® can help increase the chance of attracting these wonderful species to the garden.
The Ultiva® Everyday Mix, which includes black sunflower seeds and oats and appropriate for table, hanging bird feeders or ground feeding, features a bulk buy price of only £1.36 per kilogram. It's a great choice for House Sparrows, Chaffinches and Wood Pigeons. The Ultiva® Softbill mixes are filled with fruit and soft grains, perfectly suited for soft billed birds that prefer eating softer feed, from grains through to insects and fruits. The Softbill mixes are ideal for ground feeding, and are most suitable when catering to Thrushes, Robins and Blackbirds. A 25 kilogram bag is priced from £2.16 per kilo, offering a great chance to buy in bulk and save.
When it comes to providing the right feed for nestlings and fledglings, live mealworms and mini-mealworms are particularly good for providing an extra boost of energy sorely needed during the important breeding season. Packed with moisture and protein, a 900g bag of live mealworms is only £19.99. Fatty suet represents an essential energy source for birds, and shoppers can treat them to Suet Blocks, Pellets and Balls, appropriate all year round for all manner of bird types. Boxes of 100 Suet Balls come in at only £19.99, with handy accessories like the Suet Ball Ring Feeder holding up to 10 balls making an attractive garden feature for £7.99.
From novices to veterans, Garden Bird Supplies are offering a wealth of opportunities to avid bird lovers this spring. From feeding information, a comprehensive variety of bird foods and bird feeding accessories, and their new 'buy in bulk' discount prices extended across nearly their entire wild bird food range. Best of all, products are packaged carefully and delivered direct to your door for free on all orders over £40.
As a founding member of the Birdcare standards Association, Garden Bird Supplies uphold a customer promise to provide the highest nutritional content, along with friendly and knowledgeable staff on hand via phone, email, Facebook and Twitter, making them the destination of choice for bird lovers across the UK.