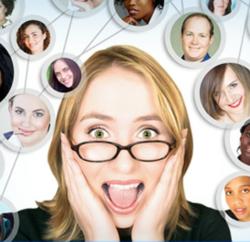 Clients no longer need to wait for an appointment because they can choose the professional they want to work with based on the professional's profile
Burnaby, British Columbia, Canada (PRWEB) May 31, 2013
FreelanceCoach has just rolled out a new chat feature which makes it easier than ever for clients to seek the advice and insight of professional coaches, psychics, consultants, counselors and mentors.
All clients receive three free minutes of chat time with their selected professional to learn more about the services offered. This helps them decide if the professional is the right person to help them. After the first three minutes of free time, professionals earn the per-minute rate they set in their profile.
FreelanceCoach Public Relations Manager Anda Tudor says seeing the new chat feature in action is exciting for clients and professionals alike.
"Clients no longer need to wait for an appointment because they can choose the professional they want to work with based on the professional's profile," Tudor says. "They can click to chat immediately or send their selected professional a message to connect later. Professionals also benefit greatly by being able to make money just by being available for clients who need help at a moment's notice."
All clients need to do to connect with the help they need immediately is complete the one-minute free registration process at FreelanceCoach.com. Then they can browse the extensive database of professionals according to category. The profiles of the professionals who are online and available to chat immediately are at the top of the list for clients' easy access.
FreelanceCoach advises professionals to be available for chat as often as possible in order to maximize their earnings. While they wait for clients to click and chat with them, they have the option to browse pre-verified leads offered by the network and purchase the leads of clients they believe they can help.
There are no membership fees for joining FreelanceCoach. The network simply keeps 45 percent of what professionals make using the chat system and pays the rest to the professionals every other Friday using PayPal.
About Freelance Coach.com
FreelanceCoach.com is a worldwide market place for online coaching, consulting, advisory and mentoring services. The site is dedicated to helping clients all over the world be happier, healthier and more successful individuals as they gain better control over their lives.
Contact:
Anda Tudor, Public Relations Manager
anda(at)freelancecoach(dot)com