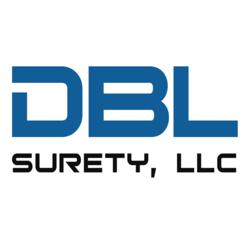 DBL Surety is a surety bond only agency.
Daytona Beach, FL (PRWEB) May 31, 2013
The state of Texas has changed the name of the "Texas Motor Vehicle Dealer Surety Bond" to the "Texas General Distinguishing Number Surety Bond." As expected, this change has caused some confusion, especially for newly established car dealerships in the state.
"We've received phone calls from prospective auto dealers in Texas who are a little confused about which bond they need to obtain," said Bart Leek of DBL Surety. "They often ask if they need a Motor Vehicle Dealer Bond, a General Distinguishing Number Bond, or both."
DBL Surety, which is licensed to issue Texas surety bonds, has provided a detailed description of the bond form and its requirements on our website. It also includes the many different Texas car dealer licensing requirements.
Please refer to the Texas Transportation Code Title 7 at http://www.statutes.legis.state.tx.us/Docs/TN/htm/TN.503.htm or contact DBL Surety, LLC for more information.
About DBL Surety, LLC
DBL Surety is a surety bond only insurance agency specializing in commercial, license, permit, and contract surety bonds. We are one of the few contract and commercial surety bonding specialists in an industry where most insurance agencies are focused solely on property, casualty, and employee benefits insurance. Our surety bond only focus gives us the unique ability to place almost any commercial or contract surety bond need by using a fast, customer friendly application process.