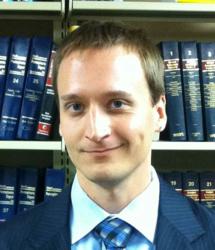 Anyone in financial difficulty should contact Mr. French immediately to learn how to best protect themselves.
Bethlehem, PA (PRWEB) May 31, 2013
As part of his ongoing efforts to provide high-quality, affordable legal services, attorney Leonard J. French is now offering bankruptcy and credit counseling services to central and eastern Pennsylvania residents.
Attorney French provides guidance, advice, and representation to those who find themselves in the circumstances and financial difficulties that lead to bankruptcy as well as assistance to those who need to file Chapter 7 or Chapter 13.
Anyone who finds themselves in financial difficulty should consult with Mr. French immediately. Attorney French will be able to help you best protect yourself, your home, your car, and any other assets you may have. Personal bankruptcy filings can provide relief to clients by eliminating tax debts, stop home foreclosure, and employee wage garnishments. Mr. French offers free consultations and affordable and convenient payment options that will help get clients back to financial health in less time.
Attorney French's expanded services now include all of eastern Pennsylvania, which consists of Potter, Cameron, Centre, Huntingdon, and Fulton counties, and on east, including Cumberland, Perry, Dauphin, and York counties in central PA; and Schuylkill, Carbon, and Monroe in northeast PA. This is in addition to serving southeast PA in Lehigh, Northampton, Montgomery, Berks, and Philadelphia counties.
The Law Offices of Leonard J. French serves Pennsylvania residents and businesses by offering high quality, affordable legal services in the areas of bankruptcy, business, litigation, trademarks, and copyrights. After-hours appointments are available. To contact the firm by phone please call (610) 537-3537 or (888) 801-8681.