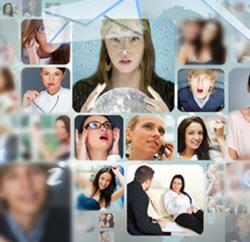 It really is amazing just how much money psychics and other professionals can make just by being available to chat when clients need help
Burnaby, British Columbia, Canada (PRWEB) May 31, 2013
After welcoming psychics to the FreelanceCoach network just days ago, site management is highlighting professional psychics who have had immense success after working for just a few days through the site.
Psychics who have only recently joined the FreelanceCoach network report earning as much as $570 within their first three days of signing up. Public Relations Manager Anda Tudor says it's because right now they have an extremely high demand for psychics in their network—a demand that isn't being met right now.
"We've just received an overwhelming response since adding the psychic category," Tudor says. "We don't have enough psychics in our network to keep up with the high demand from new clients who need the insight and advice of a professional psychic who's ready and waiting for them to click."
FreelanceCoach offers tips and advice for professionals who want to begin offering their services through the site. One of the main tips they offer is for professionals to be available and ready to chat as often as possible. According to Tudor, the majority of new clients coming to the site are looking for a professional they can click and chat with immediately because they don't want to wait for an appointment.
"It really is amazing just how much money psychics and other professionals can make just by being available to chat when clients need help," Tudor says. "Since professionals set their own rates and availability, they control how much they make and when they're available for work."
FreelanceCoach doesn't charge membership fees, either for professionals or clients. Professionals who join can set their rates as high as they like to cover the 45 percent commission charged by FreelanceCoach. The network pays professionals every other Friday.
About Freelance Coach.com
FreelanceCoach.com is a worldwide market place for online coaching, consulting, advisory and mentoring services. The site is dedicated to helping clients all over the world be happier, healthier and more successful individuals as they gain better control over their lives.
Contact:
Anda Tudor, Public Relations Manager
anda(at)freelancecoach(dot)com