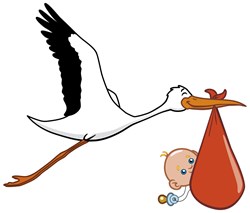 Preparing the nest for baby's arrival is an overwhelming task.
Cheyenne, WY (PRWEB) May 31, 2013
BabyGearLab today announced a new component of its free web service for new parents, the 2013 Baby Essentials Guide. "We are very excited about unveiling this list, designed especially for first-time parents. We hope that by providing a comprehensive list of hand-picked baby essentials, we can make new parents' lives a bit simpler and less daunting, particularly in relation to deciding which products to buy among the thousands of available choices in the marketplace," Dr. Spurrier said. "We believe this helpful guide of over 100 leading baby products, each including a critical review, falls directly in line with our mission to help parents find the best products for their baby, as well as inform and advocate for use of healthier and safer materials in baby products."
Founded by Board-certified pediatrician Juliet Spurrier, MD, BabyGearLab.com reviews current baby products through proprietary hands-on testing methods as well as publishes safety and health informational articles and buying advice guides. This buying guide consisting of essential baby products highlights items for baby and mom hand-picked by founder Dr. Juliet Spurrier, differentiated by quality, health, and safety. "This guide is also a response to our audience's requests for tips and suggestions when putting together a nursery and preparing their home for baby's arrival," Dr. Spurrier noted. "Our list compliments another one of our newest resources, too, the 2013 Baby Shower Gift Guide, which contains just over 70 products, some overlapping with the Baby Essentials Guide of more than 100 products.
The 2013 Baby Essentials Guide is organized by category, price and relevance. With regard to categories, products have been distributed among ten headers, in the following order: Car Seat, Stroller, & On-the-Go; Nursery; Soothing & Sleep; Feeding & Nursing; Diapering & Potty Training; Health & Safety; Bath & Skin Care; Clothing & Shoes; Toys & Activity; and Books, DVDs & Music. Ranging from smaller, economical items (like pacifiers, bottle brush cleaners, and baby nail scissors) to larger, pricier ones (like strollers, cribs and car seats), this essential guide to baby products is meant to remove the often overwhelming task of choosing which items to buy when expecting a new baby. "This is exactly why I was inspired to develop BabyGearLab, because when I was pregnant with my first child, I couldn't find a resource like ours, and desperately wished there was one."
Both the 2013 Baby Essentials Guide and the 2013 Baby Shower Gift Ideas Guide include easy-to-read reviews with description summaries of the products, multiple photos, star-ratings, a strengths and weaknesses analysis, relevant safety and health tips and suggestions, as well as the option of adding one's own personal review.
About BabyGearLab LLC
Founded in 2012 by Dr. Juliet Spurrier, BabyGearLab is dedicated to producing the highest quality reviews based on thorough, hands-on testing, while also publishing the best buying advice guides, plus informational health and safety articles related to baby's first year. Now a mother of two, Dr. Spurrier was inspired to create BabyGearLab when she was first pregnant and practicing medicine in the Bay Area.