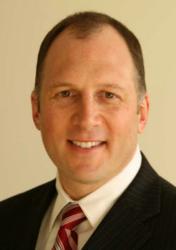 This case has the ability to turn other DUI cases upside down.
St. Paul, MN (PRWEB) May 31, 2013
Blood tests without a warrant may be unconstitutional, according to an appeal from drunk driving convict Wesley Brooks. Brooks' appeal is headed toward the Minnesota Supreme Court, and DUI defense lawyer Kevin DeVore says the outcome could change the way drunk driving laws are enforced.
When Brooks was arrested for drunk driving in 2010 he was unable to walk and was rushed to a hospital. According to court records, an officer then informed him that a blood test is mandatory and that refusing to take it is criminal. Brooks submitted to a blood test, but says he was coerced. No warrant was obtained for drawing his blood. (Brooks, Wesley E. V. Minnesota No. 12-478)
"This case has the ability to turn other DUI cases upside down," said DeVore. "The state has always considered blood alcohol tests an exception to the constitutional requirement for a warrant. But the US Supreme Court said otherwise earlier this year, and Brooks has a real chance of winning."
The justice system allows blood tests without a warrant because alcohol passes out of the system quickly, meaning any delay makes the evidence impossible to gather. If the appeal is successful, law enforcement could still require blood tests but would have to wait for a warrant.
DeVore isn't the only one who thinks the case is important – this week the state filed a Petition for Review asking the Minnesota Supreme Court to take up the appeal immediately.
"If this appeal is successful it will strike down warrantless searches and create a new grounds for defense in DUI cases," DeVore said. "It has the potential to change everything."
About Kevin DeVore:
Kevin W. Devore is an experienced criminal defense lawyer practicing with Larson King LLP. He has achieved numerous acquittals for his clients for charges ranging from DUI to felonies. Mr. DeVore is a Certified Criminal Law Specialist and has been named a Super Lawyer for ten consecutive years and has one of the strongest success records of any lawyer in Minnesota. He can be contacted at:
30 East 7th Street
Suite 2800
St. Paul, MN 55101
(612) 836-9501