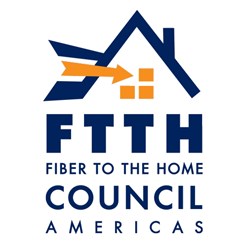 Most innovation happens when the entire community, including its anchor institutions, are connected at a gigabit.
Kansas City, Missouri (PRWEB) May 31, 2013
More than 400 business and community leaders from across the country gathered in Kansas City this week to hear presentations from Google Fiber head Milo Medin and other pioneers of ultra high-speed connectivity at a how-to conference organized by the Fiber to the Home (FTTH) Council Americas.
The conference, From Gigabit Envy to Gigabit Deployed, was aimed at helping community leaders and local telecoms from across the U.S. upgrade their broadband networks to all-fiber. It featured working sessions focusing on every aspect of bringing next generation speeds to communities, from building the business case and securing community support to working with local governments and engaging the key stakeholders.
"We simply cannot allow a lack of bandwidth to jeopardize our leadership. As we all know, upgrading the nation's network has not been a priority of the federal government and, despite its impact on economic development and job growth, it is unlikely that that will change anytime soon," said Heather B. Gold, President of the Fiber to the Home (FTTH) Council Americas, as she welcomed the crowd. "So what are we to do? The answer lies within the stories of Lafayette, Seattle, the Hill Country of Texas, and right here in Kansas City. We're going to have to get it for ourselves."
"We believe that most innovation happens when the entire community, including its anchor institutions, are connected at a gigabit. And it helps those institutions leverage connectivity to innovate in their own domains as well," said Milo Medin, Vice President of Google Access Services, during his keynote address. Adding "We're trying to build a business model for the next ten years. Not the last ten."
Highlights from the conference included a panel of tech entrepreneurs from the Hacker House at the KC Startup Village sharing their experience with gigabit connectivity, as well as a tour and happy hour at the Google Fiber Space, an interactive location in Kansas City where conference participants were able to experience Google Fiber firsthand. Also during the conference, LUS Fiber, a community owned telecommunications system in Lafayette, LA, announced that it has upgraded its peer-to-peer intranet to one gigabit per second, making Lafayette the nation's first city to provide gigabit intranet service.
More information on the event, including speaker biographies, can be found here. Videos of keynote addresses are available here.
About the Fiber to the Home Council Americas
The Fiber to the Home (FTTH) Council Americas is a non-profit association consisting of companies and organizations that deliver video, Internet and/or voice services over high-bandwidth, next-generation, direct fiber optic connections - as well as those involved in planning and building FTTH networks. Its mission is to accelerate deployment of all-fiber access networks by demonstrating how fiber-enabled applications and solutions create value for service providers and their customers, promote economic development and enhance quality of life. More information about the Council can be found at http://www.ftthcouncil.org.