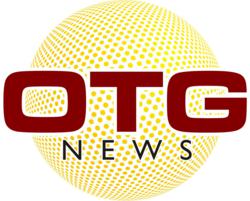 The two things I was most disappointed about were…number one…you know they didn't get much of that aspect of our lives [Christian faith] into it." He continues, "And number two…
Thomson, IL (PRWEB) May 31, 2013
Off The Grid News announces the latest version of their Off The Grid Radio show. During the first half of Off The Grid News radio, host Bill Heid is joined by featured National Geographic's Doomsday Prepper, Jay Blevins. During the show Blevins asks Heid what Heid refers to as the "ultimate prepper question."
Blevins talks about his time on National Geographic's Doomsday Preppers. He describes it as being a great experience and how he feels they did a good job of narrowing things down to really tell his story. However, he had two disappointments with the outcome of the show. He says, "The two things I was most disappointed about were…number one…you know they didn't get much of that aspect of our lives [Christian faith] into it." He continues, "And number two…they didn't get much of the writing because to me the writing is very important because that's really my main medium to get the word out there to folks to say 'hey you need to wake up.'"
Heid goes on to get Blevin's perspective of how his experience as a police officer plays a role on his prepper life. Blevins explains that he feels as though it is his Christian calling to protect himself and his family by any means necessary. Blevins goes on to talk about how he feels it is important to make sure that all members in his household are prepared.
For the second half of the Off The Grid News Radio show, Heid is joined by his good friend and co-host, Brian Brawdy. Heid and Brawdy dig deep into the hardest hitting topics in the news. They cover the devastating category EF5 tornado that ripped through Moore, Oklahoma.
They then talk about the targeting of journalists as potential criminals. Specifically, they were referring to the case where it is believed that Attorney General Eric Holder lied to Congress and is in fact Holder that issued a warrant for Fox News reporter James Rosen.
To listen to the entire radio show with Blevins in the first half and Brawdy in the second half, go to http://www.offthegridnews.com/2013/05/31/doomsday-prepper-jay-blevins-shares-his-experience-being-on-national-geographics-doomsday-preppers-episode-159/.