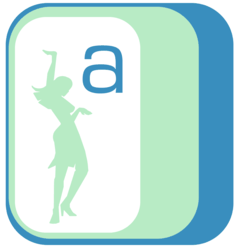 Athena is thrilled to be setting the bar even higher for environmentally sustainable growth.
Waterloo, ON (PRWEB) May 31, 2013
Athena Software is going for gold by becoming even more green.
The Waterloo, Ont. software company and creators of the Penelope case management software application have agreed to become a Gold pledging partner in the Regional Carbon Initiative (RCI) developed by non-profit environmental group Sustainable Waterloo Region (SWR) to help local organizations reduce their greenhouse gas emissions.
Becoming a Gold pledging partner means that Athena pledges to reduce its greenhouse gas production relative to company growth by 60 per cent over 10 years.
Athena Software first joined the RCI in 2008 as a Bronze pledging partner, with a commitment to reduce greenhouse gas emissions by 20 per cent over 10 years. With this goal already achieved, Athena has decided to increase their commitment to the sustainable cause.
"Athena is thrilled to be setting the bar even higher for environmentally sustainable growth," said Diane Stanley-Horn, Athena Software's director of business development and a member of the board of directors at Sustainable Waterloo since 2011.
Athena plans to implement various new strategies to help reach the 60 per cent reduction goal, Stanley-Horn said. These include:

Further enhancing the capacity of our overseas partners to provide 'local' services to support our international clients (for example, in Australia and New Zealand) to help decrease business travel by Athena Software employees
Further decreasing carbon production due to employee commuting - for example, Athena will begin offering employees a carpooling benefit in June 2013
"Further development of the sustainable business practices we have already initiated will go a long way to helping us achieve this ambitious goal," said Stanley-Horn, adding that "the support of the SWR RCI team has been invaluable in helping us evaluate the impact of our carbon reduction strategies and creating a realistic but effective path forward."
Since 2008, Athena has used SWR's online carbon reporting tool to track staff commuting, business travel, electrical energy consumption, waste and other areas of the company's operations.
About Athena Software
Athena Software (http://www.athenasoftware.net) is a global case management solution provider based in Waterloo, Ont., Canada. Over the past 11 years, Athena Software has grown to partner with hundreds of organizations across the globe, with over 10,000 end users of its Penelope case management solution.
About Sustainable Waterloo
Sustainable Waterloo Region (http://www.sustainablewaterlooregion.ca) is a not-for-profit that advances the environmental sustainability of organizations across Waterloo Region through collaboration. SWR's flagship program is the Regional Carbon Initiative, which facilitates voluntary target-setting and reductions of greenhouse gas emissions by local organizations.