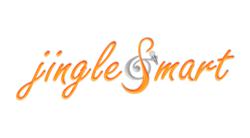 "We saw a huge opportunity as this is being done in other similar industries such as voice overs, but it has not been done in the Jingles Industry, and we believe it will be successful for everyone" Carl Michael Bleif, Co-Founder, Jinglesmart
New York, NY (PRWEB) May 31, 2013
It is well known that very few professional musicians, producers, singers, lyricists, studio musicians, etc, ever make it big in the industry. But there are other ways to become successful music professionals besides having a hit record and booking massive concerts.
Jingles and corporate music has always played a huge part of marketing strategies all over the world. But those kinds of products are thought to be reserved to companies with large budgets and massive markets. How to make it accessible to every company, big or small in the U.S.?
Jinglesmart has developed an online marketplace thinking in both parties, freelance musicians eager to work and showcase their immense talent, and small companies ready to invest in local TV and radio stations with local ads aimed to their target markets.
Technology has allowed jingle writers and producers to create excellent pieces of music from their own home studios with no need of massive orchestras, production costs and delays related handling major projects involving a large number of people; thus making it cheaper to do so.
With this in mind, Jinglesmart created a platform ready to bring together those freelance musicians and the companies that are looking for them to develop their jingles, corporate songs, etc.
As Jinglesmart Co-Founder, Carl Michael Bleif, tells us, "We saw a huge opportunity as this is being done in other similar industries such as voice overs, but it has not been done in the Jingles Industry, and we believe it will be successful for everyone."
There are several advantages to look for: both music professional and company or ad agency can do everything online, from selection to negotiation all the way down to delivery of the finished product and payment. So no traveling costs.
Most freelance jingle producers work from their own studio, and have access to technology that allows them to create a full orchestrated piece. So no studio and hired musicians costs.
And everything can be arranged online at any time. So no delays costs.
All companies and agencies have to do is post their music or jingle project online, get quotes from many jingle writers and producers, select the one that better suits their needs, and arrange all of the details directly among themselves. Everything from delivery of the work to payment can be done online, or however both parties agree to do it.
Jinglesmart is a new online marketplace designed to help jingle writers, jingle producers and freelance musicians in general to get in touch with companies, agencies or individuals in need of commercial jingles, music services or any music project. This new service will allow freelance professionals to reach a larger audience of potential clients, as it is all web-based. Even the full service can be completed online, avoiding travel and accommodation expenses, among others, which is a plus for businesses everywhere.
Please visit http://www.jinglesmart.com or contact us for further information.