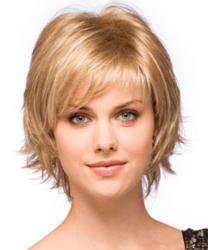 Los Angeles, CA (PRWEB) May 31, 2013
It takes a few months into the year for Wigsalons software to analyze which are the best wigs of 2013. By the end of May, the top 100 wigs can be defined based not only on sales but also on popularity because the wigs have been re-ordered.
Sky by Noriko is still #1 for three years in a row. It has just the right amount of versatility blended with an easy-to-style silhouette that is free-spirited.
Raquel Welch introduced a new style called Trend Setter just a few months back, and this style has quickly jumped to the #2 spot in popularity.
I spoke with Joseph Aronesty, president of Wigsalon.com. He said, "For the woman in need, there are thousands of wigs she can choose from. But truly, the large number of choices can be confusing. We place the top 100 wigs all on one page so women can compare styles that are all winners. There is no sense saving money on a wig if it does not work for you. So we are here to help."
Wig Salon offers designer wigs starting at about $69 with free delivery. Women who wear wigs may visit their shop in Westwood, California or find them through their web site: WigSalon.com. WigSalon is considered to be one of the world's first e-commerce sites. They have been online since 1995 when the Internet was in its infancy.
Be sure to check them out online or follow them on Facebook to keep up to date with the latest wig styles, tips, and celebrity make overs.
Wigsalon.com
10867 W Pico Blvd.
Los Angeles, CA 90064
800-262-8437