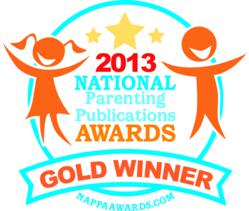 "Our mission at TeenLife is to help parents and teens find life-enhancing opportunities. We are honored to win a National Parenting Publications Award for the second year in a row," says Marie Scwartz, Founder TeenLife Media.
Boston, MA (PRWEB) May 31, 2013
At a time when teens are busier than ever looking for that summer program, an intern experience, or simply beginning the college search, there is only one source to meet every need, TeenLife.com. TeenLife, a "go to" resource for parents and teenagers looking to find meaningful learning opportunities, has recently been awarded the esteemed National Parenting Publications Award (NAPPA) for its excellence in content, resources, programs, and services for college-bound teens for the second year in a row.
"Our mission at TeenLife is to share educational and life-enhancing opportunities with teens, parents, and educators that are available in their communities, nationwide, and abroad. We are extremely proud and honored to be recognized for our services by the National Parenting Publications Awards (NAPPA)," said Marie Schwartz, president and founder of TeenLife. "We look forward to growing our membership base and expanding our content even more to offer the very best experiences to college-bound teens."
With direct experience in working with children, the National Parenting Publications Awards (NAPPA) is notably influential in acknowledging family-friendly organizations and services for today's parents.
"Parents want to make the best decisions for their families but don't always have the time to dig through and research the seemingly endless array of children's products and services on the market," says Julie Kertes, NAPPA General Manager. "Our NAPPA judges do that research for them, delivering a roundup of quality products that parents can purchase and access with confidence."
TeenLife is an easy to use, comprehensive online site that encourages teens to find interests and experiences that not only build their character, but also their resumes in preparation for college.
About TeenLife Media, LLC:
TeenLife Media is the "go to" source for parents, teenagers and educators that are seeking programs and services for college-bound students in grades 7 - 12. Our award-winning website, e-newsletters, specialized guides, parent lifestyle magazine, and signature events feature thousands of enrichment opportunities that "bring out the best" in teens. These include summer programs, community service opportunities, academic experiences, and gap year programs—regionally, nationally and internationally. Students, parents, and educators are invited to become registered members of TeenLife.com free.
Contact: Camille Heidebrecht;
(617)-860-2514; camille(at)teenlife(dot)com