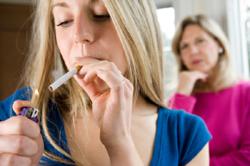 Often with dual diagnosis, the patient needs treatment that far exceeds that of a normal rehab.
Los Angeles, CA (PRWEB) May 31, 2013
DualDiagnosisCenters.org is the hottest new website made to help people suffering from multiple addictions simultaneously or suffering from both an addiction and a mental disorder.
Dual diagnosis centers are some of the most important rehabilitation facilities because most people are afflicted by multiple diseases at the same time, and one often leads to the other. Standard rehabilitation centers aren't equipped to handle this danger, and the creators of DualDiagnosisCenters.org know this. This website is much-needed in order to get the word out about these kinds of centers and to save addicts money when they go to a standard location that can't help them.
Addicts need the kind of knowledge offered at DualDiagnosisCenters.org and the website goes further than that distance. The website offers help to people who need it in every state in the United States - from Alabama to Wyoming, every state is included. They strive on teaching those that seek help how to find what they need in their area. And not only do they offer suggestions of treatment for each state, but each city.
This website is another helpful step to cleaning the world, one that has been ignored by many who could be helping.
With a disease as dangerous as dual diagnosis, it's nearly impossible to overcome by yourself. This is why it's extremely important to get connected with the right people and program so that you can begin healing the inner problems causing your addiction or mental problems.
Anyone who needs help, or wants to help someone they know, can learn much from this website, such as how to find out if someone needs help, how to help them, and where to go for help if things get out of hand.
Not many people know that dual diagnosis centers should be preferred to standard rehabilitation centers, since it is so common for people with an addiction to have other problems as well. Look for more information and updates coming from DualDiagnosisCenters.org in the coming months.