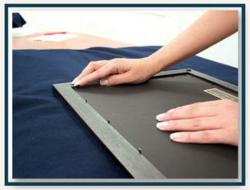 Arvada, CO (PRWEB) May 31, 2013
Stonehouse Signs, an industry leader in safety signs, tags, and whiteboards for 150 years, has recently released their new changeable whiteboards. A revolutionary product in the whiteboard industry, Stonehouse Signs' new changeable whiteboards can adapt to any business changes over the years by allowing the artwork to be changed behind the dry erase surface.
Unlike traditional porcelain whiteboards, where the ink design is baked onto the whiteboard, so the function can never change, Stonehouse Signs' new changeable whiteboards have a digitally printed artwork graphic panel that sits behind a unique clear plastic dry-erase surface, which is framed in wood much like a piece of art.
Made from a unique clear material that dry erase marker ink cannot penetrate, the Stonehouse Signs dry erase surface will never stain or discolor and satisfaction is guaranteed. All Stonehouse Signs whiteboards are specially designed to continuously and easily wipe writing away and never ghost. Even permanent marker ink can be easily removed. With a guaranteed-to-clean, stain-free dry erase surface, customers will never have to replace whiteboards due to staining or discoloration.
To change the design of a changeable whiteboard, simply push up the metal tabs behind the whiteboard, pull out the backer and then the design, swap in the new design, and enclose the backer with the metal tabs. Never before has it been this easy to redesign and repurpose your whiteboard, without having to buy a new one.
Another great feature of Stonehouse Signs' new changeable whiteboards is their digitally printed designs. Instead of being confined to simple black and white artwork and grids, Stonehouse Signs can create fully custom designs and graphics with bright colors. Add a company logo, photos, or create a unique design for your business with the help of Stonehouse Signs' in-house design team.
With a changeable whiteboard from Stonehouse Signs, customers will never have to buy another whiteboard again. Perfect for large companies, small businesses, and even hospitals, changeable whiteboards can change and adapt to any customer needs. Simply order a replacement graphic panel, and then quickly and easily update the whiteboard in seconds.
Stonehouse Signs Values:
For over 148 years, Stonehouse Signs has been producing high-quality products. Success is based on relationships with customers and delivering on values. With every order, from a standard stock item to a custom request, Stonehouse delivers - lightning fast.
Integrity. Reliability. Attention To Detail. That's Stonehouse Signs.