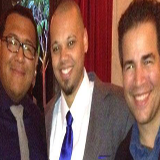 New York, NY (PRWEB) May 31, 2013
Finding your perfect Wedding Songs no longer has to be difficult. Seward Park Tech, Wedding DJ and Lighting Company has put together a huge database of Wedding songs and descriptions to assist with the process. Their Website also contains links to YouTube videos to assist even further. "We spent countless hours putting these pages together for our Brides, they have been receiving very good feedback so far" says Kieffer Ramirez, President at Seward Park Tech.
The Wedding Songs portion of the Seward Park Tech can be found here: http://your.dj/wedding-songs/ and contains thousands of song options for couples. The Father-Daughter Song section even has descriptions of the songs and some links. "We are always working on ways to make the Wedding Planning process even easier for our Brides and Grooms, we understand that for most this is their first Wedding and with so much information being thrown at them, it can get a little overwhelming".
Seward Park Tech is a DJ and lighting company servicing the Tri-State area. Their marquee DJs have years of experience spinning at the most elite night-clubs around the country, and the lighting designers have designed the lighting and special-effects for numerous movies and theater productions around New York City. The lighting, special effects and music are combined to bring the magic of theater into weddings and other special events. Founded in 2010, Seward Park Tech has come a long way, earning dozens of 5-star reviews across the board and winning prestigious entertainment awards such as 'The Knot's Best of Weddings' and 'Wedding Wire's Bride's Choice Award.' Seward Park Tech is also a member of the very exclusive Style Me Pretty's Little Black Book. For more information, please visit http://www.your.dj.