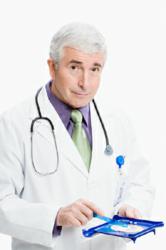 Suboxone addiction is a dangerous disease — don't put off getting help.
Miami, Florida (PRWEB) May 31, 2013
Suboxone addiction is no laughing matter, and one of the reasons SuboxoneAddictionHelp.com now exists is because of its danger to the addict. Suboxone is a narcotic commonly used to help with dependence to opioids, but if misused can cause addiction itself.
In this day and age, it is important to know what's going into your body, even under the care of a doctor. This website was created to teach people about Suboxone, how it's taken, its forms, its legality, its dangers, and ultimately, it provides resources for people suffering from addiction to get help immediately.
Perhaps the most important information this website gives is that of Suboxone's symptoms, how to treat its addiction, and the withdrawal symptoms that may appear.
SuboxoneAddictionHelp.com even offers a different phone number for each state of the U.S. in case someone is addicted or suspects someone they know is addicted to Suboxone.
This drug is commonly prescribed by doctors all around the country to treat addictions, so anyone who is predisposed to addiction should take it upon themselves to learn more about what they have to take, like Suboxone, which may only cause more problems.
This website also offers help and knowledge that those people need to survive. Websites related to drug use and rehabilitation are few and far between, and many times exist only as scams, so having access to a trusted resource is critical.
The drug problem in America is only getting worse, particularly opiate addiction. This is why it is so important to educate yourself and your kids on the growing problem. But if it ever gets to the point where a loved one gets addicted even with the proper education, you may visit SuboxoneAddictionHelp.com as a resource for Suboxone addiction.