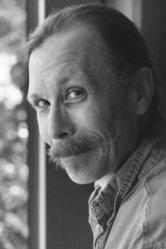 The topic is: "Hidden Dynamics: Narcotics, Secret Societies, Intelligence Agencies and Generational Politics."

Walterville, OR (PRWEB) May 31, 2013
R.A. Kris Millegan will speak to the McClendon Group at the National Press Club, Thursday, June 13. The program begins at 6:30 pm.
The topic is: "Hidden Dynamics: Narcotics, Secret Societies, Intelligence Agencies and Generational Politics."
Mr. Millegan is the publisher at TrineDay, the country's leading publisher of suppressed works. Millegan, 63, was born in Washington, D.C. and raised in Fairfax, Virginia, while his father was working for the Central Intelligence Agency. The last overt job of Millegan's father was serving as Branch Chief, Head of the East Asia Analysis Office. Ten years after leaving the agency in 1959 and moving the family out to Oregon, Lloyd spoke to his son about his experiences in intelligence, especially about psychological warfare, narcotics trafficking, secret societies and the conflict in Vietnam.
The National Press Club is located at 529 14th St. NW, 13th Floor in Washington, DC.
Free Parking is available for the event at the PMI parking lot at 1325 G St NW located next to the Church of the Epiphany.
Also speaking that night will be Mark Osler, a former federal prosecutor who has become a leader in religiously inspired legal reform. Osler, a law professor in Minnesota and the current head of the Association of Religiously Affiliated Law Schools, speaks against the death penalty and overly harsh drug possession sentences.
For additional information, contact John Hurley at 703 855-1266.