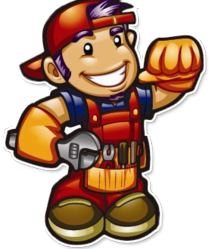 We provide the fastest, the best, and the most reliable services for getting your drains unclogged.
Los Angeles, CA (PRWEB) May 31, 2013
There are five top reasons that drains become clogged according to Checkered Flag Plumbing®, a leading drain cleaning company in Los Angeles, CA. By understanding what these causes are and preventing them from occurring, property owners can avoid having to pay for expensive repairs or take time out of their busy schedule to deal with flooding problems.
When a drain becomes clogged, sometimes the signs are immediate, especially in a sink or bathtub when the water doesn't drain quickly. Other times, however, the clog in the drain can continue to build until the water is no longer able to enter the plumbing system. The water then slowly backs up into the home or business, causing damage to flooring, walls, furniture, and appliances.
To help property owners avoid having to make an emergency call to a drain cleaning business in Los Angeles, CA, Checkered Flag Plumbing is revealing the five top causes for drain clogging:
1. Grease – Many people believe that it's okay to pour grease down a sink, especially if they use hot water. While the grease will go into the plumbing system as liquid, it can solidify as it cools, creating a blockage.
2. Paper – Most types of paper products, such as paper towels, cigarettes, and feminine products do not break down like tissue paper does.
3. Food – It is especially important to avoid washing food particles down drains because they, too, do not break down over time. Even if someone has a garbage disposal there are certain foods that should not be flushed into the system such as rice and pasta. These items expand from the amount of water in the pipes and will create a clog in the system.
4. Hair – Even short hair will sit in pipes, building up over time, so it is important to put in a filter or strainer that can catch the hair before it enters the drain system. Brushing hair away from a sink can also prevent build-up.
5. Bath salts – Bath salts are extremely popular but many of these products do not dissolve, collecting in the drain over time and causing problems.
By preventing these kinds of items from entering the drain system, property owners can keep their drains and plumbing systems operating smoothly. For more information on how Checkered Flag Plumbing can help, visit their website at http://www.draindudes.com.
About Checkered Flag Plumbing®:
Since 1995, Checkered Flag Plumbing® has provided quality plumbing services to all of southern California. This family owned and operated, full-service company is committed to providing the best and fastest plumbing services to its customers. Checkered Flag Plumbing® is fully experienced in the care and maintenance of drains, sewers, septic tanks, gas pipes, and much more.
More information about the company and their services can be found on their website at http://www.draindudes.com.
Contact Information:
Checkered Flag Plumbing
877-700-0160
http://www.draindudes.com