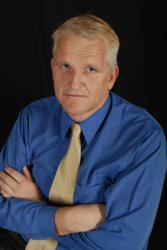 A cyberwar requires years of planning but a quick execution to minimize the target's adaptive behavior to heal the damages. The purpose of a strategic cyberwar is to change policy and influence adversarial societies.
Dallas, TX (PRWEB) May 31, 2013
During the conference Cyber Security for Government 2013, an IDGA event in Washington D.C. August 12 - 14, Dr. Jan Kallberg will summarize and disseminate his latest research and writing in how offensive strategic cyber war can be conducted and the potentially viable options.
The presentation is based on his last year's scholarly work about offensive cyber operation published in IEEE Security and Privacy, Joint Forces Quarterly, Strategic Studies Quarterly, IEEE IT Professional, and several other venues.
Dr. Kallberg says: "The cyber warfare concepts and abilities of the early years will continue to evolve over the decades to come. Developments tend to take longer than first anticipated not only
because of technological hindrances, but also due to a path-dependent culture favoring
earlier methods and a natural instinct to prefer what is known", and continues, "which makes the nontraditional thinking very powerful".
About Jan Kallberg, PhD
Jan Kallberg's academic website Cyberdefense and Dr. Jan Kallberg's LinkedIn page listing several works in the fields of cyber operations, cyberdefense, cyber deterrence, and cyber security. Other listings for Dr. Kallberg's works in offensive cyber operations, national security, and defense are listed in Google Scholar and the Cyberdefense web.
Center for Advanced Cyber Studies is a research group lead by Dr. Jan Kallberg. The center is a platform for collaboration and joint project in cyber defense and cyber operations studies. Dr. Kallberg can be reached by email jkallberg(at)cyberdefense(dot)com.
Dr. Kallberg, founder of Center for Advanced Cyber Studies, is open to be interviewed in regard to cyber security, offensive cyber operations, cyber deterrence, cyber superiority, threats and opportunities of a militarized cyber space.