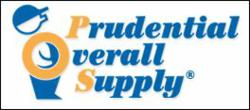 (PRWEB) May 31, 2013
Prudential Overall Supply, leading supplier of industrial, healthcare, hospitality and corporate apparel, has announced the release of the springtime addition of "Off-the-Cuff", their company's quarterly publication. The publication is dedicated to the improvement of employee morale and to the broadening of customer relationships. This comes as good news to employees and loyal customers alike seeking the latest news regarding the popular Southern California uniform company.
The recent addition of "Off-the-Cuff" features their corporate office in Irvine, California. It celebrates the storied history of the office, and it highlights the dedicated members of their staff, including the executive team, finance, receptionists, accounts receivable, engineering and more. The date of hire is listed after each employee's name to applaud his or her many years of service.
In addition, the issue focuses on the many accomplishments of Prudential Overall Supply's staff, including excerpts on the "Annual Achievement Award" winners, the annual sales conference, and more. Safety updates are also available, through "Aaron's Safety Corner". Readers can easily catch up on the latest news concerning the company and its employees.
For over eight decades, Prudential Overall Supply has been a leading supplier of high quality work uniform apparel and textile rental solutions for companies and organizations across the nation. Their well sought after company uniforms are in use by a wide spectrum of industries, including service uniforms, cleanroom garments, automotive uniforms, and more. In addition, Prudential Uniforms is the leading environmentally friendly textile company in the business.
Prudential Overall Supply is happy to release the latest publication of "Off-the-Cuff" and they are proud to celebrate the many achievements of their staff and broaden customer relationships.
About Prudential Uniforms:
Founded in 1932, Prudential Overall Supply is a high quality uniforms and textile rental programs solutions company for businesses. Their services include uniform rental, uniform lease, uniform purchase for industrial uniform programs, and more. They have over 25,000 customers, including over 1,250 customers who have used Prudential Overall Supply services for over 25 years and going. They serve major clients, including 110 Fortune 500 companies. They have 27 locations and 1500 highly trained and tenured employees. Prudential is dedicated to fulfilling their "Total Quality Service" philosophy which drives their high quality of management, employee training, and customer service. They have an A+ rating with the BBB. For more information, visit http://www.prudentialuniforms.com/ or follow them on Facebook, Twitter, Google+, or YouTube.