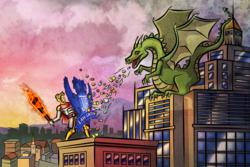 If people learn about the symptoms of deep vein thrombosis and see a doctor promptly than we've done our part,
Jersey City, New Jersey (PRWEB) May 31, 2013
The JTB Law Group, LLC continues to pioneer educational advancements through the internet by offering a brand new series of informational videos. The first video appears on youtube and is an "about us" video about the firm, featuring former Special Agent of the FBI, Jason T. Brown. The series of videos that will be released include information about wage and hour rights, the causes of pulmonary embolisms and deep vein thrombosis, and the status of certain litigations such as the Yaz Litigation, Safyral, Ocella, BeYaz, Yasmin, Gianvi and Da Vinci Surgicial Robot. The videos are educational in nature. Mr. Brown stated, "If people watch these videos and become aware of symptoms and causes of things like Pulmonary Embolisms, hopefully they will be able to recognize their symptoms, seek medical treatment, and prevent a deep vein thrombosis from becoming a stroke or other preventable tragedy."
The videos are serious, as well as the work that the law firm does on behalf of people or groups of people who have sustained an injury. To balance the extremely serious nature of the work that is done on a daily basis, the law firm's site feature various cartoons within that vividly express the nature of the work or provide insightful commentary into the status of the law. The example of high definition artwork in this article shows the archetypal lawyer warrior combatting the pharmaceutical dragon which analogizes the work the law firm does in battling the drug companies on behalf of its clients.
Throughout the site is other distinguished artwork, and a brand new cartoon strip entitled "SuperLawDude" which will be a monthly addition. "SuperLawDude" will echo contemporary legal issues as told in comic book form. Other novel additions to the website will include a Wage & Hour calculator and a board game that echoes the litigation process. "We're on the cutting edge of information and content and most importantly format that we're presenting in the hopes of educating people, " Jason T. Brown stated, "and we also love to hear from the public about what other additions you'd like to see."
Despite the levity from some of the comics and the games on the site, Jason T. Brown cautions that the firm deals with some very serious matters and they are treated accordingly and respectfully. The new videos and other site augmentations will start to roll out on May 31, 2013 and continue indefinitely.