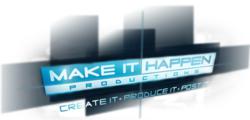 It's time that an organization, such as the Boy Scouts of America, allows all children to participate and have fun without feeling judged for their sexual orientation
Los Angeles, CA (PRWEB) May 31, 2013
Last week, the Boy Scouts of America (BSA) voted to remove a restriction that allowed the organization to block membership based upon a child's sexual orientation. Having just finished producing a PSA targeted at LGBTQ youth for The Trevor Project, Make It Happen Productions is delighted at this most recent victory in the struggle for gay rights.
Director and Executive Producer Billy Frank, who is a former Boy Scout said, "It's time that an organization, such as the Boy Scouts of America, allows all children to participate and have fun without feeling judged for their sexual orientation."
In a statement about the decision the BSA said, "While people have different opinions about this policy, we can all agree that kids are better off when they are in Scouting. Going forward, our Scouting family will continue to focus on reaching and serving youth in order to help them grow into good, strong citizens. America's youth need Scouting, and by focusing on the goals that unite us, we can continue to accomplish incredible things for young people and the communities we serve."
While this is a positive step in the struggle for equality, LGBTQ youth are still considered to have a high risk of suicide. MIHP is proud to have been able to work with the Trevor project to produce a PSA starring openly gay musician Adam Lambert, with an end goal of ending suicide among LGBTQ youth.
The PSA encourages LGBTQ youth to share their 'proud moments' for an opportunity to win a private Adam Lambert concert. To share a proud moment, visit https://apps.facebook.com/attlgbtq/ before June 30, 2013.
About Make It Happen Productions
Make It Happen Productions (MIHP) is a fully integrated, multi-award winning creative service company servicing all major markets nation-wide and specializing in high-concept video and film projects – be they integrated marketing campaigns, traditional commercials, or non-scripted television.
With over two decades of experience and multiple nominations and awards in film and television production, MIHP and Executive Producer Billy Frank take pride in creating high-end productions with the utmost quality from concept through post-production while saving money on production cost and without compromising creativity. For more information, visit mihp.tv