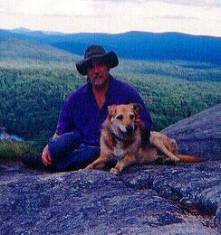 I want people to see results, not simply 'check it out.'
Munnsville, NY (PRWEB) May 31, 2013
"The idea is healing," says Kwan Yin Healing's owner Tim Emerson, "not dipping toes into the water to check the energy. I want people to see results, not simply 'check it out.'" Emerson is backing his take with a new program, Time to Heal. Information about Kwan Yin Healing and the practice of Reconnective Healing and The Reconnection are available at http://kwanyinhealing.com.
Instead of offering single sessions for distance healing clients, as most practitioners do, Emerson has assembled a package of sessions. "People come to me with often serious issues. They have chronic pain. They have limited mobility. They aren't getting relief through conventional treatment. These people don't need to feel a little energy," Emerson explains. "They need changes." The program packages four healing sessions together with a self-study program of physical, emotional, mental and spiritual health.
"Healing isn't magic," stresses Emerson. "And even if we don't know what it is, something is responsible for the problem. Healing that addresses symptoms without addressing the underlying causes might be an interesting experience for a while, but it's not healing in a meaningful sense. It's temporary treatment—a relief, perhaps, but not healing." So Emerson lays out a program that, as he puts it, "de-emphasizes waving a magic wand to make everything all better."
So the first part of Emerson's approach is a series of four Reconnective Healing sessions, spaced a week to ten days apart. "Nobody comes to a healer for a cold," he notes. While a single session can yield remarkable results, time takes time, and the best results are realized by clients committing to a longer course. "And second, we're talking about a systemic approach here, not a treatment for a local complaint."
It's like coming to a yoga class for allergies. Does yoga cure allergies? No. But yoga does help overall relaxation and ability to tolerate allergens, thus sometimes appearing to "cure" the allergies. Nor does it do so immediately, because the changes take time to manifest, even if relaxing in a single session happens to bring some relief. Similarly, Reconnective Healing addresses the body's overall energy field. The benefits are analogous to improving the circulatory system or the respiratory system—the entire body benefits, and moving forward, not simply in the moment. As everything flows better, greater health—and healing—are realized. "By going in from the start knowing we'll be doing follow-up sessions, the client is ready for a process, not a magic moment," explains Emerson.
"Addressing the body as a system also means appreciating the physical, emotional, mental, and spiritual aspects of health, not just magic from above," adds Emerson. So his program includes a systematic program taking clients through their physical world, emotional states, mental approaches and spiritual practice. "The surprise in a healing session is that something other than what we think is the problem got fixed, and suddenly everything is running better," Emerson explains. By going through the entire body's energy at all levels, overall health comes much more quickly, as more problems are uncovered and addressed.
"We need to understand healing in a different way," Emerson notes, "as thriving, rather than an absence of symptoms. Living happy, joyful, peaceful, in balance—hard to do when you're in pain. So we start with that, but don't stop there. Nor is this particularly 'mystical'; if my stomach hurts, we might treat the upset, but also look to the cause—stress, for example—and address the contributing factors there as well."
Kwan Yin Healing was started in January 2012 to accommodate Emerson's growing Reconnective Healing practice. Kwan Yin Healing hosts the "Healers' Voices" program on his "Healing for Healers" forum, "A Healer's Café" blog, "The Reconnective Journey" program to help professionals get unstuck, a wealth of video and information about Reconnective Healing and The Reconnection. His forthcoming book, "Getting Unstuck: Heal your Life," is currently in revision and will be available in the coming year.