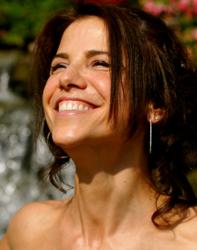 Joseph Pilates envisioned the Wunda Chair as a piece of exercise equipment that could be used in any and every person's home or office.
New York, NY (PRWEB) May 31, 2013
Gail Giovanniello, Advanced Senior Pilates Teacher UES and owner of Mind Your Body Fitness NYC presents the "last leg" of her Pilates Teacher Training: the Pilates Chair and Barrels Training. The six day training will be offered June 24th, 26th and 28th and July 1st, 3rd and 5th: Mon, Wed and Friday afternoons from 4 - 8 PM. Participants my sign up for any one session or the entire six-day course - and the training is open to prospective Pilates instructors as well as anyone who wishes to learn better body support through in-depth Pilates teachings.
The Pilates Chair and the several different Barrels featured in a fully-equipped Pilates studio are probably the most sparingly used of the Pilates apparatus. But there are certain movements that these smaller pieces of exercise equipment can help support in ways the larger Pilates Reformer and Cadillac cannot, such as using the Pilates Chair for spinal extensions, spiraling and very specific knee joint strengthening - and using the barrels for side bending and performing both active and passive back and leg stretches.
The training specific to these chair and barrel apparatus can make the difference between a Pilates instructor who is adequate - and one who is exemplary - an instructor being able to offer their students not just another assortment of exercises, but being able to offer them new ways to learn lower spinal stabilization, upper spinal freedom, and the balance between stability and mobility in the joints of not just knees, but shoulders, elbows, ankles and hips.
The Chair and Barrels are often used to stretch and perform simple and common exercises.
Gail Giovanniello - in her twenty years of teaching, and from having attained a Pilates Method Alliance certification as well as being devoted to her own constantly evolving continued Pilates education - has acquired the skill and knowledge to be able to perform a full Pilates routine on each barrel and chair apparatus in which each exercise coincides with the intentions and principles of the Pilates method.
The Pilates chair can be a more simple mechanism - the type of which is easily movable and even stack-able - and which is often used for group classes. Mind Your Body has several of these group Pilates classes on the Chair. The more standard Wunda Chair is almost furniture-like: a thing Joseph Pilates designed and envisioned as a piece of exercise equipment that could be used in any and every person's home or office because it is relatively small, square and can fit in a corner unobtrusively. The Pilates Wunda Chair is more stationary, rugged and able to be rigged with holes which can be fitted with ladder-type vertical extensions to give the student something to hold on to for more complex and challenging and even dance-like or athletic moves.
Of the barrels, there is the full barrel which is free-standing and somewhat stationary as well as the spine corrector, half barrels and the Pilates arc. The spine corrector was designed to help align vertebrae, assist in correcting - or at least easing - spinal imbalances such as scoliosis, and to open the muscles on either side of the spine.
Gail will be devoting six days of four-hour trainings for these small pieces of equipment which could easily be ignored or combined into the Pilates Cadillac training. But because of the versatility and increased movement and spinal knowledge which can be achieved with the Pilates Chair and Barrels, Gail is giving her prospective Pilates instructor students a full education in these marvelous pieces of equipment, which although regarded by many as secondary, are integral to the full experience of the Pilates Method as Joseph Pilates intended it - and as second and third generation Advanced Pilates Teachers like Gail Giovanniello are committed to passing on to their pupils.
For information on Gail Giovanniello UES Pilates Teacher Training or any aspect of Mind Your Body Fitness Studio's Pilates UES In-House Continuing Education or for more information on customized-to-the-client private Pilates sessions with Gail Giovanniello or her fine staff of instructors, please call Mind Your Body at 212-426-7960.
Also see the complete Mind Your Body Fitness Pilates Group Class Schedule:
Over 40 Classes to Choose From on Reformer, Tower, Chair and Mat
Each Class with Five or Fewer Students and Available Seven Days a Week
Complimentary private press previews with Gail Giovanniello can be scheduled for alternate times.
Press contact: Tim Driscoll 212-647-8878