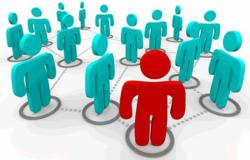 Experienced and competent hosting companies like Web HSP can still succeed in this tough economy if they are equipped properly and put the optimal systems and hardware to good use
Seattle, WA (PRWEB) May 31, 2013
The professionals at Web HSP understand that pricing changes in the hosting industry typically aren't dramatic, but as a premier hosting provider, Web HSP maintains that improvements in 2013 announced late last week on their VPS hosting services represent a serious momentum change in the VPS market, and make a huge statement about the hosting industry's pricing practices as a whole.
"While many of the practices today in the hosting and VPS markets are driven by either price matching or under-cutting, our plans are based upon our own long term profitability, and has little to do with what the industry charges," explains Web HSP CEO Doug Davis. "We are determined to offer a more competitive pricing infrastructure, and I think that we've achieved that."
"Our streamlined 2013 pricing plans are part of a sincere effort to improve the entire process and offer more choices, and we've made several key modifications that got Web HSP to the point where we could introduce these kinds of incentives to new clients as 2013 approaches. There was a lot of engineering work involved, said CEO Doug Davis, who described changes to the company's billing platform and newly announced design services, calling both updates a "big step forward in our companies growth."
Mr Davis also explained that another key component was the streamlining of the company's 24/7 support services, which has enabled Web HSP to reduce the expenditures going into man-hours needed to service customers through the previous system.
Management contends that the new VPS, design services and reseller pricing at Web HSP offer the most value considering their price and performance far surpasses any similar range of capabilities currently available in the market today
"What it comes down to, is that given the existing climate of infrastructure technology, the price points for hosting, reselling and design could be much attractive," he says. "Experienced and competent hosting companies like Web HSP can still succeed in this tough economy if they are equipped properly and put the optimal systems and hardware to good use."
Without a doubt, the opportunity for Web HSP lowering its prices is ultimately an increased market share, however the value of more resources for less money is a simple decision for prospective new clients. However, Doug Davis also stressed that there is an extended benefit, with Web HSP polishing its image as a respected industry leader.
In addition to the aforementioned upgrades to their service packages, Web HSP offers unlimited bandwidth so customers websites won't crash or disconnect even when they have huge web traffic. Web HSP has consistently maintained 99.99% up-time since their inception in 2001
Web HSP is a premier web hosting and domain registration provider which offers web hosting plans, design services that are supported by WordPress and an extensive line of reseller services to accommodate the needs of both small and large businesses . They house dedicated servers, shared web hosting, and offer domain registration for small businesses including several hosting packages, WordPress Hosting, reseller Hosting and much more.
To find out more about the multitude of hosting plans and additional e-commerce solutions, simply visit http://www.webhsp.com or contact Doug Davis directly at 1-866-577-1442