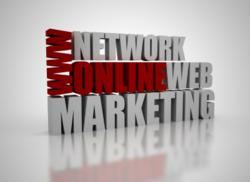 New York, New Jersey, Wilmington DE, Chicago. San Fransosco (PRWEB) May 31, 2013
Before one can assess their existing Internet Marketing Plan or prepare to start a new campaign, they should first know what Google is looking for in a website and the only way to achieve this is by knowing what each of these updates were targeting. Hopefully this article will help highlight the key factors which can be used as a basis for a great Internet Marketing campaign.
Google Panda was their first major algorithm update and was originally released in February 2011 with four additional updates within the next six months through June of that same year.
These updates were aimed at lowering the search results of low-quality sites that did not provide informative, original content, used content farms or had low content sites which did not provide the best user experience.
The Panda update affected 11.8% of all search results and saw a drop in search rankings for sites with poor content and large amounts of advertising and for the first time, a spike in search results for sites containing informative, quality rich content.
Google Penguin was the next major update released on April 24th, 2012 and this time was aimed at decreasing the search results of websites using black-hat SEO techniques such as link building networks, spammy and irrelevant links, content duplication, cloaking and keyword stuffing. There are rumors Penguin 2.0 is very soon to be released
Within the time frame of these Google updates there have seen thousands of websites that went from a SERP of #1 to hyperspace overnight. This caused financial devastation for many website owners and total chaos for the SEO companies that engaged in these black-hat SEO techniques. On the other hand many websites with high quality rich content and relevant high PageRank (PR) backlinks were receiving top rakings.
So now after having all this great information, what have we learned? That slow and steady wins the race and all those white-hat SEO basic techniques learned such as quality content, Social Media Authorship and relevant high PR backlinks is what Google is looking for!
Its proven that a good Internet Marketing Plan should always include the following items:

Keyword research/analysis and selection
Content, Content, Content – The site must have quality and informative content
Social Media Marketing
Link building for relevant high PR backlinks
Strong tracking and reporting system
For more information contact Peter Rossi at ProfitSearch - (302) 383-8030 or http://www.profitsearch.net