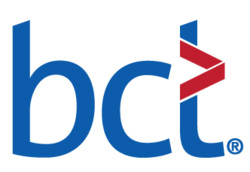 Fort Lauderdale, FL (PRWEB) May 31, 2013
Peter Posk, BCT's President, announced that BCT Colorado has added an IGEN4 to their offset & digital production capabilities.
Mark Ell, owner of BCT Colorado, said "We needed the ability to produce corporate program work with an on demand "one-off" production solution. Most corporations specify flat spot colors, printed with specific and multiple pantone colors. We needed a piece of production equipment that can move from one customized printed job to the next without costly set up time in between jobs. The IGEN4 met these and other goals we had.
Ell added "Many print brokers and commercial reps like to have "lot" pricing for business cards. They do not want to pay up front for "shell" inventory then pay additional charges for imprints and delivery. The IGEN lets us run jobs on demand. Also, many of the imprints are no longer black ink but color. The IGEN4's upgrade to "matte dry ink" produces to a level of quality for a full color build that matches or exceeds offset spot color in a single pass.
Mike Matchinsky, owner stated "The IGEN has the ability to handle many if not all the papers we are typically asked to run. We can also run plastic & magnetic substrates. We are also fulfilling many variable data jobs. Our customers get faster turn, high quality, no upfront shell costs and more product options."
"We are the leader in corporate identity business card & stationery program fulfillment. The technology of the IGEN4 and all its printing capabilities coupled with orderprinting.com, our web2print solution for print brokers, will help solidify our leadership position," Ell commented.
To learn more about BCT Colorado visit: http://www.bctcolorado.com. To learn more about BCT and register for our weekly iPAD mini giveaway, visit http://www.bctonline.net.
About BCT:
BCT is the largest wholesale stationery printer in North America. Founded in 1975, BCT's 45 locations throughout the United States and Canada are your wholesale only source for high quality printing of Full Color & Spot Business Cards, Stationery, Postcards, Catalog Sheets, Thermography & Flat Business Cards, Stationery, Custom Stamps, Custom Labels, Booklets and Finishing Services. BCT is the developer and owner of orderprinting.com® and printdesigner.comTM, two software applications for the commercial and retail reseller segments.