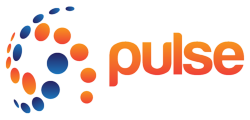 Palo Alto, CA (PRWEB) June 27, 2013
Each month, jTask consulting customers get a no-charge update of the latest features of Pulse, the leading software tool combining functions for organizational change tasks on software implementation projects. Pulse manages mapping security access to user roles, developing the end-user training plan and engaging all project stakeholders to ensure adoption.
The updates customers receive are based on their requests, generally planned enhancements and fixes to any issues. Click here to see all the updates and enhancements for Pulse version 4.3 and 4.4.
A jTask key customer is one that engages jTask organizational change management resources: organizational change managers, instructional designers and role to security mapping specialists. All jTask customers today receive access to Pulse SaaS when they take on jTask consultants.
jTask is always listening to customers' requests for upgrades and enhancements to Pulse Train, Map and Communicate modules. An important feature added with the 4.3 release is an up-to-the-minute training development report that can be emailed to project managers and company executives directly from Pulse, as pdf attachment. (Click here to see a sample report.)
About the Company
For the past ten years, jTask, Inc. has specialized in providing Organizational Change Management (OCM) products and services to companies that are installing or upgrading ERP applications to operate their businesses. jTask OCM services include change management, end-user training development and project communications, serving industries from finance, to semiconductor, to software.
All jTask consultants have extensive experience in Organizational Change Management as well as practical experience of ERP installations and upgrades. jTask supports the standards developed by the Project Management Institute and encourages all its staff to become qualified.