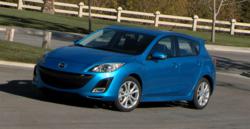 Mississauga,Ontario (PRWEB) June 18, 2013
A list of available Ontario car insurance discounts is a useful item to have on hand when obtaining car insurance quotes, and to also review every year when committing to the renewal of any car insurance policy. This will help to ensure every driver is getting the discounts they deserve and the cheapest car insurance in Ontario. Look for these top discounts to save and get a cheap Ontario auto insurance quote.
Winter Tires
Many people don't realize that they could be saving money on their car insurance simply by buying winter tires – or by informing the car insurance company that they have already purchased a set. Winter tires reduce the odds of an accident in the winter time which helps to protect the insurance company from having to pay out on a claim. They offer incentives in the form of a discount to drivers who put them on their car.
Be sure to provide the Ontario car insurance company with the necessary documentation to prove the purchase of winter tires and make sure the discount is being applied.
Multi-Policy Discounts
One of the best discounts available is the multi-policy discount. Most people are aware they can save if they insure more than one car in the same place, but fewer know that there is a discount for having other policies with the same company as well. The multi-policy discount often applies when a home or tenant policy and even a life insurance policy are purchased from the same company.
When shopping around for a car insurance quote, be sure to ask what multi-policy discounts are available, as it may be well worth it to move other policies as well, or to get an quote from the company already holding a home or life insurance policy. Cheap car insurance can also mean cheaper home or other insurance since the discount often applies to the other policies as well.
Good Student
Students can save on their car insurance simply by studying hard and keeping their grades up. Many insurance companies offer a good student discount that can mean a considerable savings on insurance rates – which is helpful since students are often new, younger drivers whose rates can be high.
Both high school and university students can qualify for the good student discount, depending on the insurance company's policies. In most cases a transcript will be required in order to prove the student meets the grade average requirement for the discount.
Good Driver and Driver Education
One of the best ways to get cheap car insurance is to maintain a good driving record. Good driver discounts are often among the best available to any driver. Even those who are new drivers can get in on this discount by taking a driver education course that qualifies them for a discount. Driver education improves driving skills, meaning the Ontario insurance company is taking on a lower risk by insuring that driver.
Driving carefully and following all the rules of the road is the best way to avoid tickets and accidents that can result in higher insurance rates, and it also means lower rates the longer a clean driving record is maintained. It may be the easiest discount to get as well as one of the most important ones for the safety of everyone on the road.
When getting an Ontario insurance quote, be sure to ask which discounts are available. In addition to these top discounts, there are many other ways to get better insurance rates, and every driver will qualify for them differently.
About icandrive.ca
icandrive.ca helps Canadian consumers connect with insurance brokers and agents to get the lowest possible insurance rates. Compare insurance rates from over 30 insurance companies through our compare a quote tool. Our business is dedicated to providing the most up to date and useful insurance related information to Canadian drivers. By showing how and where you can save money you can benefit from all the available savings and pay less for your insurance coverage.