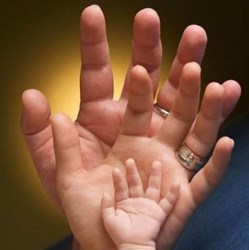 Educating families and involving them in healthcare decisions is an important part of a successful pregnancy, says Achrem.
Orion Township, Michigan (PRWEB) June 06, 2013
Certified Nurse Midwives (CNMs) are experts in labor and birth and provide highly personal care for low risk mothers and their families. Babies R Us is offering evening classes to meet CNMs in an open, relaxed atmosphere. "Expecting a baby is a very exciting and special time in a woman's life. We enjoy helping families gain the knowledge they need during one of the most fulfilling times in their lives," says Borowski. Bring your questions and sit back in a cozy recliner during the small group sessions.
"What You Didn't Expect During Pregnancy and Birth" is a new class being held at Babies R US at 4936 Baldwin Rd, Orion Twp, Michigan 48359. An open question and answer session about topics related to pregnancy and birth will be held the last Tuesday of every month at 7:00 pm. Reservations are suggested. Please call (248) 391-3367 to reserve your spot today! Bags full of information and samples provided after the discussion.
CNMs, Tracie and Chris, are proud to combine personalized and compassionate care with professional education and expertise to each woman, all the while supporting time-intensive visits that involve active participation and the development of a partnership throughout ones pregnancy, labor and birth. This unique approach in care that Tracie and Chris utilize has resulted in optimal experiences and outcomes in care.
Certified Nurse Midwives have a bachelor's degree in nursing and a master's degree in midwifery. In addition to classroom studies, CNMs are required to complete a comprehensive clinical residency program in the clinic and hospital setting. After successfully passing a national certification exam supervised by the ACNM, CNMs are licensed by the state. We are also required to maintain continued competency by attending educational presentations annually. As CNMs, we are held to rigorous standards of practice set by the American College of Nurse Midwives.
Women's Excellence in Midwifery is a free standing facility within the Women's Excellence complex, conveniently located in Lake Orion, MI at 1406 South Lapeer Road.
Founded by Dr. Jonathan Zaidan, Women's Excellence in Midwifery focuses on providing a personalized approach to women's health and pregnancy with one on one care. The Certified Nurse Midwives support a holistic approach the natural process of birth and minimize unnecessary intervention. The Certified Nurse Midwives are educated specialists in the "art" of normal labor and birth.