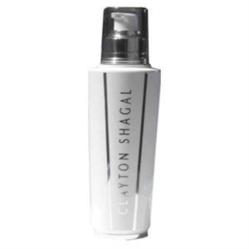 This approach to renewing skin with natural elements is best expressed by the professionals at Clayton Shagal products:

"What your skin contains, our products maintain." - La Maison Clayton Shagal
Anaheim, California (PRWEB) June 05, 2013
DrSkinSpa.com proudly adds the Clayton Shagal skincare line to its comprehensive skincare offerings. Sharing over 30 years combined experience, the professional team of physicians, researchers, scientists, and estheticians at DrSkinSpa.com research, analyze, and offer skincare products with clinically proven ingredients and scientifically sound results.
Starting with a single collagen product launched in 1982, La Maison Clayton Shagal Products now offers a complete line of superior skincare formulas designed to regenerate skin. Privately owned, Clayton Shagal Collagen products are formulated in Germany and manufactured in Quebec, Canada.
The first Clayton Shagal collagen gel product emerged from the transformation of a treatment used in German hospitals for healing a variety of skin ailments including acne, treatment of burns, and other skin disorders. Clayton Shagal collagen gel products transformed this treatment with a revolutionary collagen formulation to create a product which would diminish the signs of aging with new collagen growth. This research and development spurred the Clayton Shagal products team to uncover a unique extraction of macromolecular collagen proteins which soon became an eminent breakthrough discovery in the anti-aging skincare world.
This single Clayton Shagal collagen gel product was the purest form of collagen ever extracted commercially. Shortly after starting operations in Montreal in 1982, Clayton Shagal products entered the aesthetics industry with its Clayton Shagal collagen gel formulation of 99% collagen. One of the many benefits of this Clayton Shagal collagen formulation was that the Clayton Shagal collagen gel did not require injections to penetrate the skin. Today, Clayton Shagal products remain unsurpassed in formulation and purity.
"Many of our customers have written in to rave about the benefits of the Clayton Shagal Collagen Gel II. Not only do we receive emails regarding the effectiveness of the Clayton Shagal Collagen Gel II to smooth wrinkles and fine lines, but our customers also use this highly-effective product to diminish stretch marks and birthmarks," stated Dr. Farid Mostamand, founder and owner of DrSkinSpa.com.
Clayton Shagal collagen products were developed with a simple and effective approach to revitalizing the skin. The main intent was to develop a Clayton Shagal products collagen line with the goal of understanding the skin's natural regeneration process. Clayton Shagal products are based on the three main components of the skin: collagen, water, and elastin. This approach to renewing skin with natural elements is best expressed by the professionals at Clayton Shagal products:
"What your skin contains, our products maintain." - La Maison Clayton Shagal
The first Clayton Shagal collagen product soon gave birth to a full-range, specialized skincare line which addresses the needs of both young and mature skin for women and men. Its extraordinary growth spurred a full line of anti-aging skincare products to meet every type of skin or condition. Clayton Shagal products are available through thousands of spas, salons, and medical establishments across several continents.
The Clayton Shagal collagen collection advocates three steps to younger, healthier skin: cleanse, nourish, and moisturize with many Clayton Shagal products to choose from including Clayton Shagal Collagen Milk Cleanser, Clayton Shagal Collagen Elastin Gel, Clayton Shagal Collagen Moisturizing Cream, Clayton Shagal Collagen Gel Plus, and Clayton Shagal Collagen Gel Lotion.
For more information on Clayton Shagal collagen products, visit DrSkinSpa.com.
About DrSkinSpa.com:
DrSkinSpa.com scientifically evaluates and carries products with clinically proven ingredients to offer the most effective, spa-quality skincare, hair care, cosmetics and beauty products in the world. Doctor owned and operated and founded in 2006, DrSkinSpa.com is accredited with the Better Business Bureau with an A+ rating, offers free shipping, a 14 day money back guarantee, a points purchase program, and a 120% price protection plan. DrSkinSpa.com offers free online or phone consultation with certified estheticians. For more information on DrSkinSpa.com, visit http://www.drskinspa.com or call (877) 777-1940 or contact Rachel Goodyear at estheticians(at)drskinspa(dot)com.