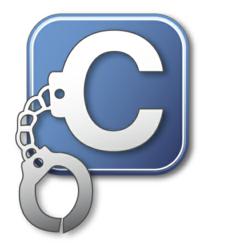 Concentrating on giving Google what they want is the best marketing approach.
San Diego, CA. (PRWEB) June 26, 2013
Michael Berg, co-founder of San Diego-based CriminalLaw.com, offers advice for law firms hoping to improve their website performance: embrace the new rules of SEO. A focus on a long-term marketing strategy has always been beneficial, but rarely provides immediate results. The temptation for word stuffing and other questionable optimization tactics to boost a website's ranking were often too much to resist for some firms. Those days are quickly coming to an end. Google's release of the Penguin algorithm has changed the game.
"Of course Search Engine Optimization is still important and some of the old and, frankly, questionable marketing techniques may work for some companies. But for those of us embracing the Penguin era, we have our focus on long-term results," says co-founder Eric Bersano. CriminalLaw.com designs and writes content for "geo specific sites that are simple to customize and update by our clients. Sanjose.criminallaw.com, sandiego.criminallaw.com, and orlando.criminallaw.com are just a few of the examples that CriminalLaw.com has developed." Geo Sites offer tightly focused and geographically specific marketing for criminal defense attorneys who want to reach potential clients in their city.
While Geo Sites are not particularly new, the concept is paired with principles gleaned from the latest developments in SEO. Michael Berg argues that "boosting a ranking in the short-term will do little for clients in the long-term. Penalties often follow even when the immediate results are impressive. There really is less room to 'game' the search engines in today's market because the algorithms have become so advanced. To make a website stand out from the rest you need to give Google what they want: original, quality content. We find that high-quality and fresh content may have never been more important." CriminalLaw.com provides a robust and stable platform that make adding practice area pages, articles, blogs, testimonials and social media updates simple.
The problem for many businesses, law firms included, is that following this marketing approach and embracing Google's rules is time-consuming and labor intensive. The results may also take longer to achieve. However, they will be sustainable with the right concentration of effort. The mantra of a criminal defense firm that wants to succeed online is not "What can Google do for me, but what can I do for Google?" Give the search engines what they want and you will be rewarded for it.
When Ken Krogue published the article "The Death Of SEO: The Rise of Social, PR, And Real Content" on Forbes.com last summer, he received thousands of user comments because of the provocative nature of the title and subject. In that article Krogue summarized what many in the industry already know: websites get rewarded when they offer "relevant, real content on the internet that people want to read and tell other people about. If Google doesn't bring you the most relevant content when you search they aren't doing their job." There was a time when a site would be rewarded for including "san jose criminal defense lawyer" 25 times per page or would get a higher ranking because a thousand inbound links were pointed to a site that offered no real value. Increasingly, however, search engines are using algorithms to identify how many times a site is mentioned on social media. This is supposed to reward the most relevant content on websites that appear to be the most credible. As Aristotle said, being credible is the most effective way to appear credible.
CriminalLaw.com coordinates links between high-quality and reputable sites like superlawyers, Avvo, and other trusted and credible sources. The goal is to allow an attorney's website to appear more credible because it actually has credibility. This will lead to a better web performance over the long run especially in the wake of Penguin.
With Google's release of Penguin in early 2012, many SEO firms found themselves scrambling to reinvent themselves. Penguin is the name of the algorithm designed to identify websites that were using questionable schemes to boost rankings. Now Penguin rewards good content by relying, in part, on social media responses to websites. If the content is good, it is reasonable to assume, the website will get more "likes" and more reviews and comments. This probably indicates it is getting more views as well. Thus, not only is high-quality content crucial, reader's reaction to content is crucial as well. CriminalLaw.com embraced this new model and made it easy for lawyers to participate in it.
Bersano concludes by saying, "The old world of SEO will continue to impact the current developments, but any web marketing company knows that change is inevitable. Those of us who are prepared for that change will bring greater value to our clients and, by logical progression, a better experience for people in search of a criminal defense lawyer within their community." Of course change is perpetual and inevitable but rewarding high-quality and fresh content seems like a trend that is here to stay in the online world.