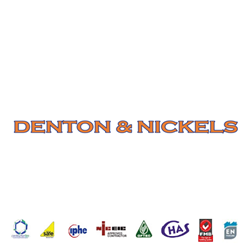 Birmingham, UK (PRWEB UK) 24 June 2013
Denton & Nickels Ltd are best known for their excellence in the heating sector. Formed over 10 years ago, today they now provide complete Construction Services across the North & East of the UK to both public and private sector organisations.
After looking at various other software packages, in January 2013 Denton & Nickels decided to subscribe to JobLogic, within a couple of weeks they were up and running. Denton & Nickels are now able to see the real-time status of a job which makes it easier to identify what needs to take place in order for a job to be completed. Reports on work in progress and work completed can be generated immediately which has improved the communication between Denton & Nickels and their customers.
The system has helped Denton & Nickels office team to save time as it's easier to log job details into the system and control work flow. Using JobLogic helps ensure that work is completed to deadline and gives the ability to provide clients with accurate updates as to when work will be complete.
Engineers in the field now use JobLogic mobile giving them access to all information for a job and enabling them to make notes, capture signatures, complete bespoke forms and order parts.