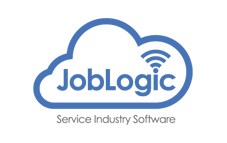 We have more control over the job process than ever before and subsequently the relationship we have with our clients has improved.

Kristian Pashley - Director of Plumbcare
Wakefield, UK (PRWEB UK) 3 June 2013
Since the implementation of JobLogic, Plumbcare are able to see the real-time status of a job which makes it easier to identify what needs to take place in order for a job to be completed. Reports on work in progress and work completed can be generated immediately which has improved the communication between Plumbcare and its customers, who themselves can offer a better service to their clients as they have complete transparency over all work.
The system has helped Plumbcare's office team to save time as it's easier to log job details into the system and control work flow. Using JobLogic helps ensure that work is completed to deadline and gives the ability to provide clients with accurate updates as to when work will be complete.
Engineers in the field now use mobile devices to receive all job information and communicate back to the JobLogic system in office when stages of a job are complete. JobLogic Mobile gives engineers access to all information for a job and enables them to make notes, capture signatures, complete bespoke forms and order parts.
For a free web demonstration and more information on how JobLogic Service Management Software can improve your business call us on 0121 250 1027.