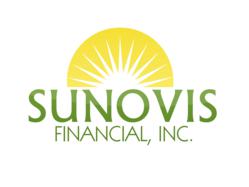 We are helping small businesses across the U.S. and now focus on Memphis. The only way to help get the economy going again is to start from the bottom up, with the all-important small businesses. - Terry Robinson, President at Sunovis
San Francisco, CA (PRWEB) June 04, 2013
America runs on small business. It drives the economy, and many statistics show that small business drives jobs as well. Sunovis Financial covers this information as well as why banks are often unable to lend today in a new webinar The Inconvenient Truth About Small Business Financing.
To fulfill the company mission at Sunovis Financial ("rebuilding the U.S. economy, one business and one loan at a time"), Sunovis is helping small business owners across the country and is now breaking into the Memphis market.
Memphis is strategically located and operates from a broad economic base. Historically a trading center for cotton and hardwood, Memphis is the headquarters for major manufacturing, services, and other business concerns with a thriving small business community.
Because businesses need capital to grow, but bank loans are not always possible, Micro Loans offer a solution. These non-bank cash flow loans are streamlined: a 1 page application and 4 months of bank statements are required; showing a business cash flow and ability to repay are most important, favored over credit scores; and loans are approved in a matter of days. There are no down payments or collateral requirements. Loans are typically about 4% to 8% of annual revenues, and are short-term (renewable.)
"We are helping small businesses across the U.S. and now focus on Memphis," said Terry Robinson, President at Sunovis. "The only way to help get the economy going again is to start from the bottom up, with the all-important small businesses."