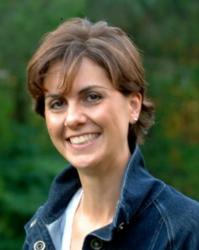 Clients learn how to re-create a youthful glow and gain confidence about being in control of personal health.
Bristow, VA (PRWEB) June 28, 2013
Certified Health Coach Amy Butchko is now offering retreat-style health coaching via one-on-one deep immersion to support personal wellness.
"For awhile now, I've noticed that clients seem to benefit from being in my space to see how we create a climate of total wellness inside a home," said Amy Butchko, Certified Health Coach and Digestive Health Specialist. "This program supports every aspect from the air you breathe to the food you eat to reducing stress from all sources."
Retreats are available to carefully screened clients who've committed to changes in diet and lifestyle. Amy said, "This program is for people who are truly ready for a master class in personal care. These are clients who are ready to excel at personal improvement, and they take it very seriously."
The program, which is a weekend retreat with virtual follow up coursework, can be completed quickly, and is designed to bring about rapid transformation to the nutritional and environmental components of a client's lifestyle.
Well qualified candidates for Transformation Weekends will have access to the best possible tools to optimize diet, along with a desire to quickly transform weight, digestion or problems with fatigue. "My specialty is tweaking faulty digestion and improving symptoms around stress, anxiety, headaches and fatigue, and we find ways to address those them in the most direct ways possible," Amy said.
"Clients learn how to re-create a youthful glow and gain confidence about being in control of personal health. My twin goals are education and empowerment. It's intense, and the results are spectacular."*
For more information about Health Coaching and Transformation Weekends with Amy Butchko, contact her at 703.791.9355 or contact her at this link for rates and information.
About Wellness Works
Wellness Works, LLC, founded by Amy Butchko in 2006, serves individual and corporate clients near her home in Northern Virginia and nationally via phone and Skype.
Amy, a health coach in Northern Virginia, teaches the most effective methods for how to reduce stress, increase energy and improve personal wellness. She is based in Bristow, VA, specializing in nutrition and digestion offering wellness strategies for busy professionals and entrepreneurs to beat fatigue, get rid of bloating, detoxify and increase energy.
*These statements have not been evaluated by the FDA and are not to be construed as diagnosis, treatment or cure for any particular disease or malady. Consult your physician before embarking upon any health practice that's new for you. Results achieved will vary from person to person.