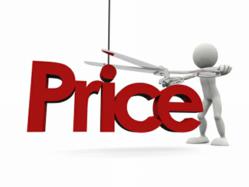 Finally an offer that lives up to the promise!
Asheville, NC (PRWEB) June 08, 2013
Once again, HOAConnections has stepped outside the box and has brought to market a new offering for their http:community website / hoa website solutions. By offering another option to their already stellar lineup, HOAConnections has again stepped up the pressure on their competition. So, what could it be? A new pair of socks with every new website. A bumper sticker that reads, "HOAConnections or bust!" No! How about something every homeowner association can use, free monthly hosting for their hoa website or community website.
No, it's that simple and there are no hidden gotchas. Simply setup the association's community website through HOAConnections and allow them to place one advertising block on the association's website, and they will provide the ongoing monthly community website hosting for absolutely no cost. HOAConnections has already become the industry leader in providing affordable and functional websites for those associations looking to improve their communications with their membership, but the company felt that it could be taken one step further by offering to automate a feature they have provided from day one.
It has always been a built in function of HOAConnections community websites that homeowner associations could add advertising blocks to their association's website to help offset their operating expenses; while providing a useful conduit for their homeowners to connect with subcontractors and other vendors who provide services and products directly related to their needs. Though the task of acquiring and monitoring these vendor ads can be quite a monumental task. In response, HOAConnections has pioneered a new offering to take this task on and in return for the advertising space on the homeowner association's website provide their customers with no ongoing monthly service fees. In life, there are very few win-win situations, but HOAConnections has just added one.
To connect with HOAConnections and take advantage of this offer visit http://www.hoaconnections.com or contact them toll free at 888-208-8454.