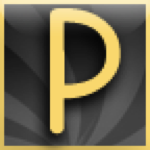 We've been working on a lean startup. We consistently listen to what the users like and dislike and make appropriate changes
Syracuse, NY (PRWEB) June 12, 2013
From the garage of 2 developers, a new app called PhotoWhim has been released that sends users out on Daily Challenges. The Indie Software Company, CampSher, tells how they created a free app that gives users something fun and easy to do everyday.
PhotoWhim is a social-gaming app that sends users out on challenges. Users take pictures of the Daily Challenges and post them to PhotoWhim. Other Users can then rate the picture (Epic, LOL, Aww or Cheers) and receive PhotoWhim Coins. Challenges change everyday and can range from selfies, feeting, sunsets, parties, holidays, crazy cats, nature, posing, foods and more. 
"We've been working on a lean startup. We consistently listen to what the users like and dislike and make appropriate changes. A lot of people didn't like the User Interface so we acted fast and changed it," said founder, Chris Campos.
CampSher has developed PhotoWhim from scratch over the past year in their spare time. The app has received over 250 user pictures, 3,000 picture rates and 100 downloads in the first month of release.
"We found not everyone likes to upload photos. Some people just like to browse pictures. For that flavor of users, we created the rating system so they have a chance to have fun with the app and earn PhotoWhim Coins as well," said co-founder Joseph Sherry.
The Indie Company is currently working on porting the app to the Android platform. CampSher is also working on a PhotoWhim Store where users can redeem PhotoWhim Coins they've earned in the app.
"We've found users like to post pictures of their own interpretation of the Daily Challenges. Sometimes we'll tell the users to post pictures of wild animals and they will post a pictures of their kids," said Campos.
iPhone users can currently download PhotoWhim in the iOS store for free and can be found at http://www.photowhim.com.
To contact Campsher for more information on this topic, or to schedule an interview with Chris Campos or Joseph Sherry, please call at (315) 297-3192 or email them at Photowhimmer(at)gmail(dot)com.