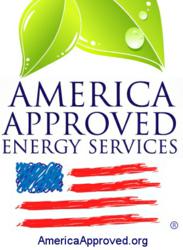 America Approved Commercial helps commercial companies save money every day!
Fort Myers, Florida (PRWEB) June 02, 2013
On June 1, 2013, electricity rates are expected to increase in Pennsylvania and surrounding areas, according to a report issued by Duquesne Light in Pittsburgh, Pennsylvania. Duquesne Light's "Price to Compare" will increase for small and medium-size commercial customers if they continue to receive their power supply from their local utility company.
"Utilities are going up over the next couple weeks", America Approved Commercial reports.
Consumers who do not select an alternate electricity supplier in the coming days will find themselves paying a higher default rate through PECO, or some other local utility company. Their increasing rates, which are called "Price to Compare", includes charges for generation, transmission, and the gross receipts tax (GRT).
According to a report issued by PECO Energy, in April, 2013, a Pennsylvania utility company has published on their website that "the "Price to Compare" for residential customers has increased by 10.35% in April, 2013.". This price increase has affected all PECO electricity customers who have not shopped for an alternative electricity supplier, and are, therefore, paying default rates for their power generation.
According to a report issued by Connecticut Light & Power (CL&P), the utility company has tariffs that will expire in June, 2013, at which time the rates will go up for some of their customers who purchase electricity. There is, however, a way to avoid this increase.
Pennsylvania customers can protect themselves against rising company electricity rates by shopping alternate electricity suppliers and locking in a lower rate. Business and residential customers now have a choice when it comes to their electricity provider and no longer have to purchase their power supply from their local utility.
Electricity and Natural Gas has been deregulated in several states to increase competition and lower rates. By comparing electricity and natural gas rates with alternate suppliers in any deregulated state, you can find the lowest rate available. The deregulation of energy has allowed competition between the utility companies by separating the generation of the supply of energy from its distribution.
Prior to energy deregulation, both electricity and natural gas were only provided by local utilities that controlled both the generation and distribution for delivery. When choosing to save money with an alternate energy supplier, there is no interruption of services and the local utility provider still manages servicing and billing of the customer's account.
Currently, unlike commercial customers, residential customers are protected from hidden fee practices. The state of Pennsylvania requires that all alternate electricity suppliers market their rate offerings to residential customers as a direct comparison to the published local utility price as a way of comparison for their customers.
Unfortunately, this requirement does not apply to commercial rate offerings. Alternate electricity suppliers can market their rate offerings by not disclosing certain components of the published price for them to compare it to the local utility.
As of February 2013, 31% of PECO Energy residential customers have participated in comparing alternate commercial electricity suppliers and have purchased their power from an alternative electricity company. Most of these customers are saving money by not paying the PECO default rate. However, consumer beware – some alternate electricity companies offering variable rates can raise their prices at any given time.
Energy companies will often advertise a low, introductory variable rate, and then raise it after the initial month. A way to avoid this increase is to lock in with a low, fixed contract to protect against market conditions that increase the utility prices.
According to a report issued by Long Island Power Authority (LIPA), when Hurricane Sandy hit in 2012, over 90% of LIPA's 1.1 million customers lost power. Following the devastation of the aftermath of the hurricane, electricity rates skyrocketed, increasing the hardship affecting the majority of the population.
In order to protect yourself from this type of devastation and avoid the upcoming rate increase, start comparing alternate electricity and natural gas suppliers and lock in a low, fixed rate today! Rates on electricity and natural gas will continue to increase with inflation year after year, long term contracts seem to save the most overall.
America Approved Commercial was founded in 2009 helping people across all deregulated states find lower pricing on business electricity and natural gas to reduce utility costs. America Approved is one of the largest licensed, most experienced and trusted energy consulting firms in the nation. Every business has cost savings initiatives and can significantly benefit by controlling their energy costs. AAC is helping commercial companies save money every day! Contact AmericaApproved.org at (904) 274-1297, or visit the company's website at http://www.AmericaApproved.org