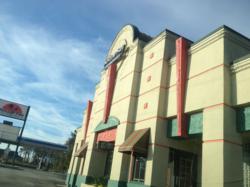 Get Hooked on Montego Bay Seafood House!
(PRWEB) June 30, 2013
Montego Bay Seafoodhouse is a Seafood Restaurant that was a vision of owner Tony Akl.
Tony Akl, ( a thirty year resident of Griffin,) wanted to create a comfortable environment for families and friends to enjoy fresh Seafood, with a variety of delicious libations, at a great value.
With this vision in mind, Tony turned to friend Walter Smith, ( former General Manager of O'Charly's Griffin,) convincing him eventually , to leave his residence in Florida and partner with him, for the opening of Montego Bay Seafoodhouse.
The shared passion for creating great dining experiences, providing excellent quality food, specialty drinks, wines that pair with the cuisine and genuine attentive service, is evident in the energy you feel when you dine with them.
Weather you stop in for "Happy Hour", are planning a special event, or a romantic evening out, Montego Bay Seafoodhouse is a top destination in Griffin, offering Daily Specials with wine pairing and great "Happy Hour" prices.
Great prices are just a part of the value in this dining experience.
Visit montegobayseafoodhouse.com, "like" us on facebook, and stop in for dinner soon!
Montego Bay Seafood House utilizes the services of LiquorTrax.com.
For server education and to control inventory, increasing profitability.